Open Post | Wednesday, August 29th
Posted on: August 29, 2018
Texas Depth Chart Released
– The Football Brainiacs
Texas released the depth chart earlier this week.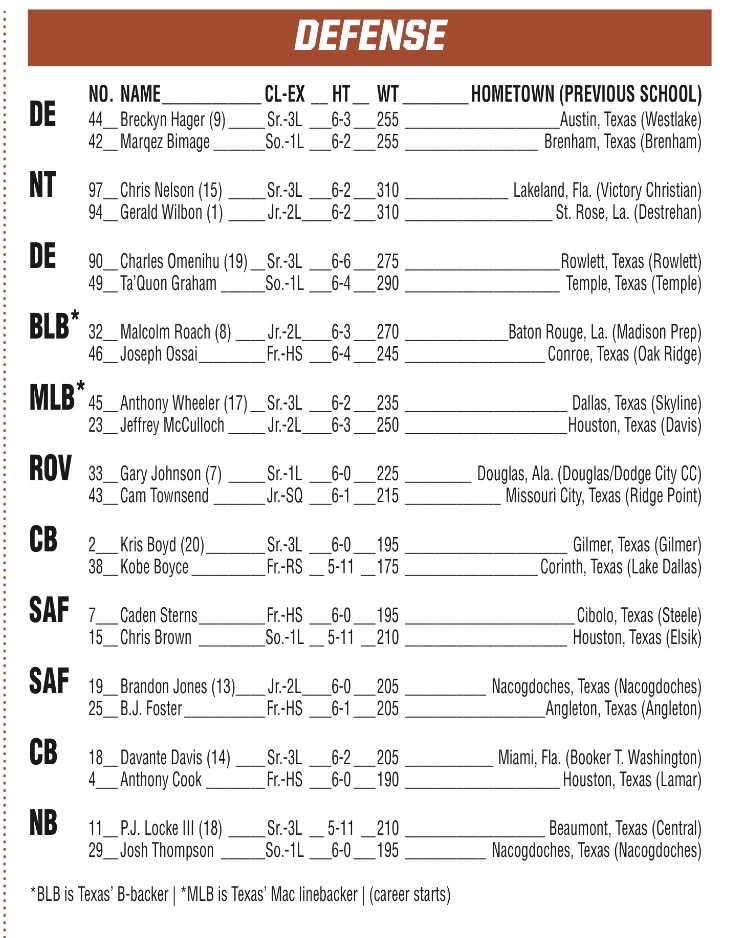 Defensively, no real surprises. Of note, you may recall that when Ossai first arrived, he was the first freshman name we mentioned.
It's obviously way too early to be dishing out compliments to the newly arrived freshmen. They have started working out but again it's early.
However, I did want to note that I heard from a source that the initial impressions of Ossai in terms of attitude and how he looked coming into the program is really good. It looks like he was using these past few months of high school, wisely.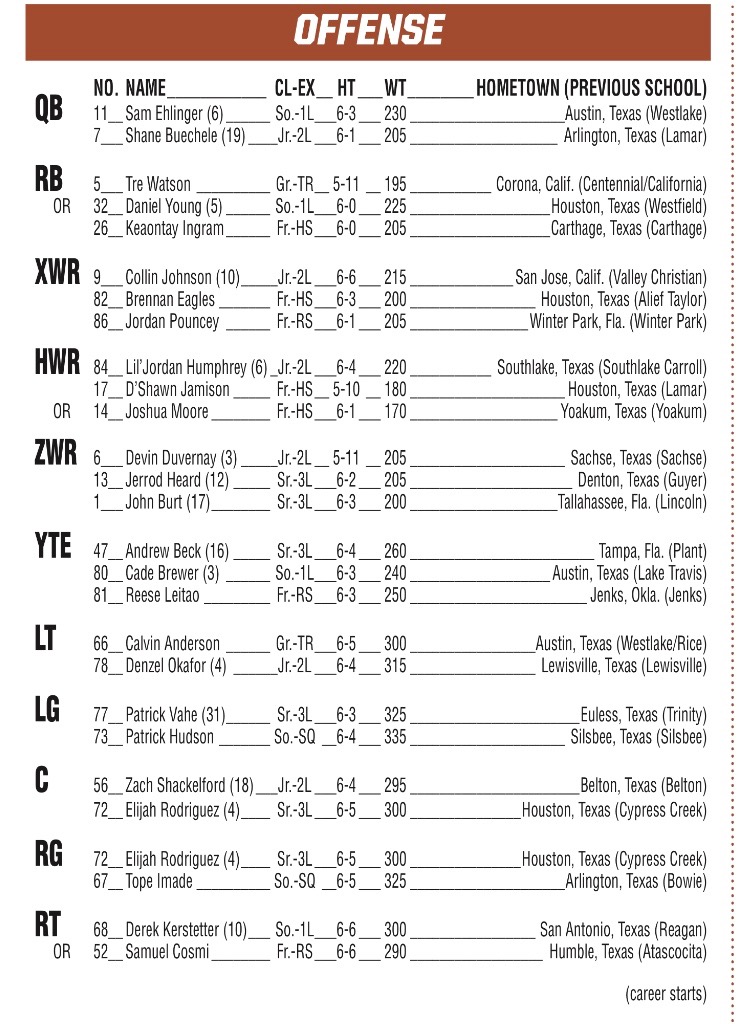 No big surprises here but things worth noting…
***Tre Watson coming in and taking the running back spot. How about that? Whoever inside the program pushed for him…well done.
***Early in camp, Ingram was run behind the pack. We had been told he'd surge up the depth chart. Appears he has done that sitting just behind Watson and Young.
***Cosmi is another guy who had a great camp and is now mentioned alongside Derek Kersetter as the starting right tackle.
***As we noted all along, Calvin Anderson would be the starting left tackle.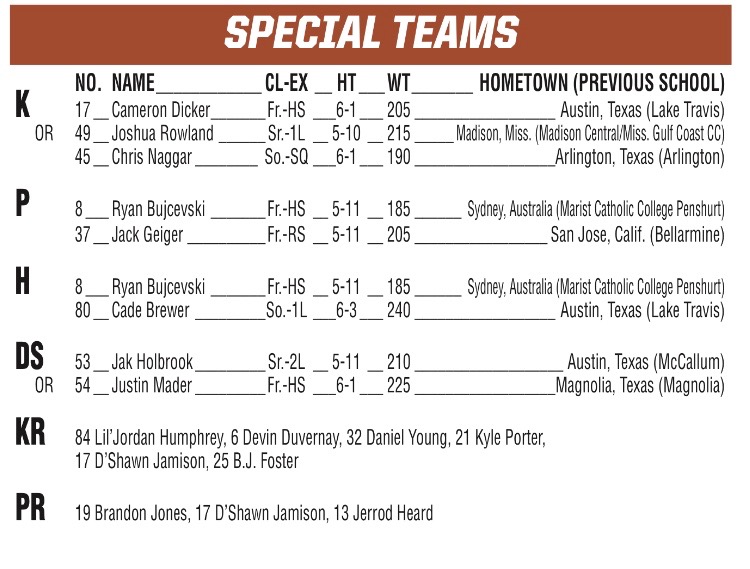 ---
JUCO LB Lakia Henry | Quick-Hitter
– Super K
Texas is in the market for two or three more linebackers.
One of those targets is JUCO LB and Tennessee commit, Lakia Henry. Despite his commitment to Tennessee, Henry let me know recently that he will take an official visit to Texas. He says he's looking to take that visit sometime in November.
Henry had hoped to take an unofficial visit to Texas at some point but to my knowledge that did not materialize. So, this official visit will be his first Texas visit.
---
TFB Trending | Cooper & Washington
– Super K
Please keep in mind that "trending" in these posts means there is some information available to us that makes us believe that to varying degrees Texas is moving the needle in (or back in) their direction.
2020 ATH Mookie Cooper: Cooper is expected to visit for the USC game. He loves Texas. He tells me he is eying a January commitment. This will be his second visit to Texas and he will be in town along with his friend and teammate, Marcus Washington.
This guy is absolutely electric. Texas hasn't had a guy like this in the Burnt Orange, in a while.
Trending: Texas
Team to Watch: Illinois
2019 WR Marcus Washington: Washington was scheduled to announce a decision in early August but as we predicted the decision was pushed back. Since then he had set up an official visit to Texas for the USC game.
Washington was supposed to make his choice between Ohio State and Missouri. Many believe that Washington was going to choose Ohio State and the issues surrounding Urban Meyer caused the delay.
However, my sources in the St. Louis area indicated that he was actually going to choose Missouri and the delay was in no way connected to the Buckeye debacle.
Texas has a very strong relationship with Marcus and his family. It's a much bigger program and stage than Missouri. I suspect the visit to Texas will be eye-opening.
Trending: Texas
Team to Watch: Missouri. Marcus' head coach is a former Missouri wide receiver. However, he doesn't strike as the kind of coach who pushes his players in any particular direction.
---
Derrian Brown Nearing a Decision | Quick Update
– Super K
As you know by now, Texas has been in hot pursuit of 2019 GA RB, Derrian Brown (Buford).
I type this while I'm sitting in the airport waiting on my flight to Georgia as I plan on seeing some kids in the area this week, including Brown, as I mentioned.
I spoke with Brown's coach earlier today and asked him about Brown's decision timeline. Coach said a decision is coming soon.
I asked if there is an exact date and he said, "Not yet. He's trying to get up to Texas as soon as possible".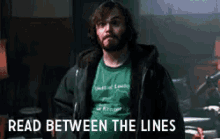 ---
Camp Notes | Prove Us Right
– Alex Briseno
If you ask any player in the Longhorn locker room what their motto is, they will all give you the same answer: "Prove us right."
***Breckyn Hager described what the phrase means to him.
"It means we know how good we are," Hager said. "We know who we have on our depth chart. Prove us right is just okay now we just have to go out and perform the way we know we can perform. We watch film on each other since spring football. We know what a good team looks like, we know what a great team looks like and we know what a bad team looks like. I believe we're great."
***Sam Ehlinger said Cade Brewer, Andrew Beck and himself all watched film from Texas' 51-41 loss to Maryland in last year's season opener.
"It was pretty eye-opening to see how far behind we were offensively in the understanding of what we were doing," Ehlinger said. "There were some very obvious things that we would pick up now that we've been doing since the spring. It's kind of knee-jerking but we know how far we've come since then."
***Several players said they aren't even thinking about last year's stunning loss. Kris Boyd was hesitant to use the word "revenge" when asked about it.
"We're not just focused on getting payback," Boyd said. "We're just ready to get out there and spread some culture."
***Hager didn't want to entertain past thoughts from last year's game, but he did tell us what he saw when he watched the film of the loss.
"I saw us beat ourselves," Hager said. "I saw a different team. I don't even recognize the team out there. I know it's frustrating for all of us just to watch that film for personnel sake to see the returning guys. When you watch them score in DKR it hurts but the great thing about it is we have this week for more preparation before Saturday and we are all excited about that."
***As for Sam, he has had the opportunity to prepare for this season opener as the starting quarterback for nearly two weeks. According to several players, Sam has seen major developments from his freshman year to his sophomore year.
"I see him throw the ball and not run the ball which is a huge sign that he's developed as a quarterback," Hager said. "He's doing all of his check downs. He's not learning the offense, he knows the offense and now he's executing it at a high level. Even though we can't hit the quarterback, I would get so mad at him when I would chase him on third downs because he would just scramble. I would tell him, "Dude, throw the ball." Now he's not scrambling, he's just throwing the ball and beating us with his arm, not his legs."
***It's no secret, Sam suffered from a severe deprivation of experience last season. He even acknowledges it, but that's why nearly beating USC in his first start and almost leading Texas to a comeback victory in his first Red River Shootout is even more impressive.
"With the lack of experience and the lack of understanding of what I was truly doing it brings an extra level of confidence to know that even without the knowledge and the experience I could still pull some stuff out that I never thought I could," Ehlinger said. "Now with the experience and knowledge I'm really excited to see what is to come."