Open Post | Tuesday, September 4th
Posted on: September 4, 2018
Kenyatta Watson Going to Texas vs. Maryland
– Super K
Late last week I made my way down to Georgia to check out a few kids, including Texas commit, Kenyatta Watson in action against Bergen Catholic (NJ). Watson was flying out on a red-eye later that evening to head to Maryland to watch Texas play Maryland.
Watson will also be in Austin for the USC game in September. He will also be at the Red River game in October.
---
Texas Falls to Maryland | Bottom Line
– Super K
***First, there is no way around it, that loss hurts. Losing a game is bad enough but losing to a team who doesn't even have their head coach on the sideline, is tough to swallow.
***The offensive upside is better than last year. Sam can make bigger throws than he did last year. The offensive line is clearly better. The running backs are more explosive.
This is just one of the plays Ehlinger made against Maryland that he probably couldn't make against air last year…
Ehlinger showing off his arm!

Beautiful strike to Collin Johnson. #HookEm pic.twitter.com/FeScYXoQ2B

— TFB Texas (@TFB_Texas) September 1, 2018
***But the same problem of inconsistency exists. They remind me of a high upside recruit who takes plays off. You see a ton of potential on film but just as soon as he will give you a remarkable play, he'll give you a big mistake or poor effort. It's good in that, there is an upside you can work with but in year two you start wondering why some of the bad habits aren't gone yet.
***I know people are going to want to rip the defense but Orlando was dealing with not only the loss of last year's guys but he also lost the heart of his linebacker core when Gary Johnson went out. And Maryland isn't an easy team to prepare for. If nothing else, they were better on defense this year against Maryland than they were last year against Maryland.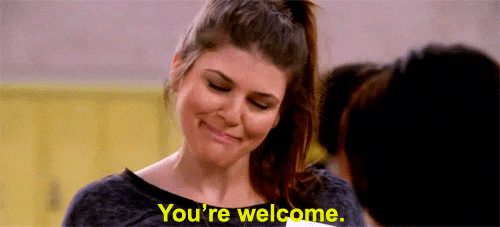 ***The lack of urgency on offense when Texas wounds their opponent caught my attention. There were points in that second half where Texas looked like they were about to slit Maryland's throat but as soon as they'd win the momentum, they'd seem to take their foot off the gas.
***There were a lot of freshmen on the field and it was a good and bad thing. Bad in that, it means Texas is young…again. But you'll recall, I mentioned before the season that this season is still part of the rebuild. It's good in that, the freshmen actually look like they've got some violence and twitch to them. Despite mistakes, I found myself thinking multiple times, "wow, that kid is going to be scary in the future". But I know that isn't much consolation. After years of waiting on the future, that talk has grown tiring.
***I'm sure we will get down into some details of the game in the next day or two once we'd have a chance to re-watch. Looking at this thing in the context of where Texas is, should be and is going I'd say the following…
– Again, Texas is a team that flashes some serious upside but consistency is what makes champions, so is the lack of consistency right now just a natural part of the progress that's going to show up more and more as the season goes on or does it points to a bigger problem?
– The answer to that question, accurate or not, will be determined by this season's wins and losses. Obviously, right? Well, what I mean here is that, the real answer doesn't matter because in this day in age, you've got to show improvement in the number of wins and losses in year two and that's all that matters. Moral victories won't cut it this year.
– So, in mind, Herman and co. are going to need to get to nine wins this season and their losses will need to be respectable or some changes will be demanded.
Bottom line: I think this team is better than Texas fans probably think they are. But, it doesn't matter. This loss makes the USC game a near must win.
---
Report on Maryland In-Game Play Calling
– Super K
This weekend, Anwar Richardson of Orangebloods.com reported the following…
Multiple sources told me Texas football coach Tom Herman became actively involved in the play-calling after the first quarter against Maryland. Herman has referred to play-calling as a collaborative effort, but became more active after the offense struggled.

— Anwar Richardson (@AnwarRichardson) September 3, 2018
We did hear something similar. Hopefully, that means the offense moving forward will be better. But I'm sure for many of you this will trigger memories of coach Strong and the Notre Dame game in Charlie's second year when he refused to replace Watson in the off-season and was then forced to do so after game one.
The next few weeks are going to be monumental for Herman.
---
Week One Thoughts | More Of The Same
– Andrew King
Another year, Texas is ranked in the preseason poll after a disappointing previous year. And for another year, Texas falters and falls in week 1. Texas traveled Maryland to take on the Terrapins, who don't currently have a head coach after the death of an offensive lineman in an offseason workout. The Terps had emotion on their side in this one, but it's not like Texas didn't have anything to play for either. Last year the Terps came to Austin and beat the Longhorns on their home turf. And like the title line says, it was more of the same for the Texas Longhorns. Here are some of my thoughts on the week one loss.
MAIN THOUGHTS
1. Tom Herman needs to call the plays.
This one isn't that complicated. Tim Beck isn't getting the job done and this situation feels eerily similar to the Shawn Watson/Charlie Strong situation. The only thing that makes this situation different, and much easier for Texas is that Tom Herman is a great offensive mind. He can take over the play-calling duties for the Longhorns. I know there have been reports that after the first quarter vs Maryland, Herman became more involved in the play calling. Tim Beck can keep his Co-OC title and be a contributing voice to the offense like Herb Hand is, but Tom Herman needs to call plays.
Other successful head coaches have done it, and so can Herman. Lincoln Riley has done it, Dan Mullen has done it, I believe Jimbo Fisher did it for a while at Florida State. And there are plenty more I'm probably forgetting. Another luxury Herman has is he has a defensive coordinator that can handle the keys to the defense in Todd Orlando. This change just makes too much sense for Tom Herman and Texas after continuing offensive struggles.
2. Sam Ehlinger and the Texas offense are better than they were in 2017.
I know I just talked about the Texas offense having struggles again. But you can see that the offense is more talented in 2018 than they were in 2017. Sam Ehlinger made some throws he couldn't as a freshman (The TD's to Duvernay and Johnson are prime examples). The offensive line is better, even though they didn't get a great push vs a Maryland defensive line that I don't think is that great. Lil'Jordan Humphrey looked really good, and Collin Johnson can change a game in one play on the deep ball. Devin Duvernay also showed his big-play potential that Texas needs more of. They're just very, very inconsistent.
They started the game with very little movement on offense outside of the deep ball TD to Duvernay. Then they put two very impressive TD drives together in the second quarter. One was a 6-play 69 yard TD drive, the other was a 6-play 60 yard TD drive. After that, they scored only one other time and it was when they had a short field. The two keys to the offense are establishing a run game and Ehlinger's turnovers. Tom Herman said today that freshman RB Keaontay Ingram will see his role expand each week, and that is good news for the offense. Ehlinger's turnovers are something that he will just have to learn when to not make a risky throw. And for Texas' sake, he needs to learn sooner than later.
QUICK NOTES
3. The defense started slow, but responded and made adjustments.
Texas had a very tough first quarter on defense and lost Gary Johnson to a targeting call in the process. They gave up nearly 200 yards in the first quarter and pretty much gave up 17 points in the first quarter. Orlando and the defense adjusted and settled in. Giving up only 10 points in the last 2 1/2 quarters.
4. Collin Johnson looks like a first rounder but is still a blocking liability.
If I'm Tom Herman I would consider to just stop throwing screen passes to WR's with Collin Johnson as one of the WR's out front blocking. I like the play call as you can get a playmaker in space quickly to make something happen. But Johnson whiffs more than he makes a good block. And Maryland CB's blew those plays up on a few occasions on Saturday due to Johnson missing a block.
5. Love BJ Foster in Jason Hall's Role.
Texas found a spot for Jason Hall in 2017. As the DB who plays close to the line of scrimmage in a role that almost uses him as an extra outside linebacker. Foster made a couple of huge hits on Saturday and can be a difference maker vs the run. The major difference between Hall and Foster is that Foster can play deep to and run with most WR's. That's why he was a 5-star.
6. Texas has their punt returner in Brandon Jones.
Jones looked great as the punt returner for Texas on Saturday. He gave Texas some boosts in field position, especially on the final drive. He fielded a punt on the 8-yard line and brought it out past the 30 and gave the offense a much better shot. The bad news was that he rolled his ankle as he was tackled on that final punt return. And he's now questionable to play this Saturday.
7. Going Forward vs Tulsa, USC, TCU, Kansas State, and Oklahoma.
Texas needs to win at least three of these games to save their season and set themselves up with some real momentum heading into the easier part of their schedule. They should beat Tulsa on Saturday. And Kansas State and USC have some questions around them as well. As the Trojans only led UNLV by 5 at home going into the 4th quarter. They play Stanford this week, so we'll know a lot more about the Trojans after that one. Kansas State had to come from behind to beat South Dakota at home. But the Longhorns play the Wildcats in Manhattan, so that'll be a road test.
TCU looked good vs a much lesser opponent. But Gary Patterson has had Texas' number for a while now, but the Longhorns get the Frogs at home. Oklahoma looked like a playoff team vs Florida Atlantic, but we all know Texas will come into that game motivated.
Going forward, this was just one game. Was it an inexcusable loss? Yes. But they will have a chance to make up for it and the team does look better than they did in 2017. The defense will keep them in just about every game and the offense will score more points, but if Sam Ehlinger can't fix the turnover issues it will be another disappointing season in Austin.