Open Post | Weekend, September 14th – 16th
Posted on: September 14, 2018
Top 2020 DB Set to Visit Texas
– Andrew King
Most saw him as a Texas lean after he picked up an offer, but that has shifted. Cibolo Steele (TX) '20 CB Jaylon Jones has been trending more in favor of Texas A&M, not Texas recently. And after visiting College Station last weekend that seems to have only strengthened.
Jones did tell me that he will be back in Austin with a star-studded group of recruits to see Texas take on USC. I'm sure Jones will spend plenty of time with DB's coaches Jason Washington and Craig Naviar. As well as his former teammate and starting safety Caden Sterns. Texas has a chance to re-shift the momentum in this recruitment this weekend. We'll see what happens but getting him back on campus a week after his TAMU trip is huge.
---
Javonne Shepherd & Demond Demas | Updates
– Super K
***As you know, Texas OL commit, Javonne Shepherd recently tweeted out…
This recruitment about to get real crazy😤

— J. Shepherd (@JavonneShepherd) September 9, 2018
And when I asked him if a flip was going to happen. He responded simply with, "God's plan".
I spoke with a source, earlier this week, and it sounds very much like Shepherd is contemplating a flip. However, the farther we get from that TAMU vs. Clemson game, the closer we get to TAMU vs. Alabama…TAMU vs. Miss. State…TAMU vs. LSU, etc. A moral victory is only valuable in the present as a predictor of future success. When the future becomes the present and it isn't as expected, then the excitement and optimism wear off.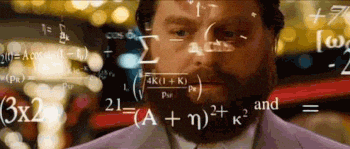 I say all that to say, as long as Texas can slow things down, then I think they've still got a chance to hold on to Shepherd (assuming of course that Texas starts winning and TAMU actually loses some of their upcoming games).
I am told that Javonne is likely to be at the game this weekend. This will give Texas a chance to, hopefully, lock things back in.
***You also know by now that 2020 5-star WR, Demond Demas announced a commitment to Texas A&M. I am told that Demas, who is a Shepherd's teammate, will also likely be at Texas this weekend.
The only reason the visits aren't 100% locked in at this point is because of a small chance they may go up to the TCU vs. Ohio State game. But, the likelihood, I'm told is that both will travel together to the Texas game.
---
5-Star RB Trey Sanders Visiting Texas
– Super K
Many of you had already guessed it…
Official visit this weekend🤘🏾#HookEm pic.twitter.com/YJwa1oC5Wj

— Trey sanders (@6sixGod_) September 12, 2018
Big opportunity for Texas to make a lasting impression in this recruitment!
---
Quick-Hitter | McGlothern & Catalon
– Super K
***2020 5-star CB, Dwight McGlothern tells me he will visit Texas this weekend for the USC game. McGlothern was at the Texas A&M last weekend and has spent a ton of time in College Station. They certainly appear to be the leader at the moment. However, it's still very early in his recruiting process.
Texas will have a chance to impress him this weekend.
***2019 DB, Jalen Catalon, tells me that he will not make it down to Austin for USC game. He had said, towards the end of the summer, that he would be at the game. But when I asked him about it this week, he said he would not be there.
This could be connected to his recent season ending injury or it could be connected to the TCU vs. Ohio State game being played in Dallas on the same day.
---
Texas vs USC | Visitor List
– Andrew King
OFFICIAL VISITORS:
Mater Dei (CA) ATH Bru McCoy
Trinity Catholic (MO) WR Marcus Washington
Buford (GA) RB Derrian Brown
IMG Academy (FL) RB Trey Sanders
2019:
Alvin (TX) CB Marques Caldwell (Texas Commit)
Cuero (TX) WR Jordan Whittington (Texas Commit)
Bowie (TX) WR Elijah Higgins
Westlake (CA) OLB De'Gabriel Floyd (Texas Commit)
Jones (FL) ILB Marcus Tillman Jr (Texas Commit)
Plano East (TX) S Tyler Owens
Trinity Christian (TX) S Lewis Cine
Hutto (TX) ATH Chux Nwabkuo
North Forest (TX) OT Javonne Shepherd (Texas Commit)
2020:
North Shore (TX) RB Zachary Evans
Hebron (TX) DB Darius Snow
Cibolo Steele (TX) CB Jaylon Jones
North Shore (TX) OT Damieon George
St. Thomas Aquinas (FL) ATH Jovan Ferguson
Oak Park (GA) OG Justin Rogers
Carthage (TX) ATH Kelvontay Dixon
Trinity Catholic (MO) RB Mookie Cooper
CE King (TX) DB Bryson Washington
Lake Travis (TX) QB Hudson Card (Texas Commit)
2021:
North Shore (TX) ATH Shadrach Banks
Katy Taylor (TX) OT Hayden Connor
Hutto (TX) DE Landyn Watson
Katy Tompkins (TX) DE Tunmise Adeleye