Texas Survives Manhattan 19-14 | Five Thoughts
Posted on: September 30, 2018
Image via @TexasFootball on Twitter
Okay, everyone. Take a deep breath in and then out.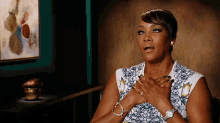 Texas survives Manhattan Kansas for the second time ever to the tune of a 19-14 nail-biter.
Mental Mistakes
When you travel to play the Purple Wizard in Manhattan, you know you're stepping into an unfriendly environment against a team that executes well. You cannot afford to make mistakes.
Well, Texas allowed Kansas State into the game with penalty after penalty after penalty ending with 10 penalties for 105 yards while Kansas State had 0.
Texas moved backward on offense by 40 yards stalling out the first drive and canceling out big runs.
But the big problems came due to lack of discipline on defense. A quarter of Kansas State's production came by Texas just handing them 65 yards. Five of those penalties came against the CB's (4 for Kris Boyd and 1 for Davante Davis).
On the two touchdown drives for Kansas State, Texas' penalties kept the drives alive for Kansas State.
Then there was the freshman move from D'Shawn Jamison that lost Texas 14 yards and stalled out another drive.
That type of undisciplined play is what cost this team the game against Maryland and will surely be unsustainable next week in the Cotton Bowl.
Special Teams
Ups and downs here.
D'Shawn Jamison's punt return to warm up the scoreboard was a huge shot of adrenaline for the Longhorns. Kansas State outkicked their coverage, and D'Shawn Jamison did a good job of making the first guy he met miss and then following his blocks for the next 85 yards.
Cameron Dicker did what Texas had trouble with last year and nailed a 28 yarder to extend Texas' lead to 19, but later in the game just pushed a 48 yarder. Understandably, a 48 yarder is not a sure thing, but he seems to have a bit of trouble getting a hold of the ball for long field goals. When he does get a good foot on it, it's a sure thing, but it's not a sure thing he'll get a good foot on it.
Punting team is having some woes, but they're getting more consistent. Beyond the one that was blocked due to the high snap (great job by Bujcevski to get it off and it got a great roll), Texas was able to give him some protection to pin Kansas State within the 20 twice and making sure they couldn't get any return.
Kick off coverage was also very good.
The offense was good, not great
In a game where Texas needed to grind out the ball and give their defense some rest, they performed admirably. Of Texas' eight drive, five of them were over ten plays long and burned at least 4 minutes of the clock (including the one to end the game).
Up front the offensive line had some up and down efforts, there were some missed blocks here and there, but for the most part, they did their job and had their way with the defensive line.
Texas went up against the grinders and gave them a taste of their own medicine.
However, Texas left a lot of meat on the bone.
Despite these stellar drives, only three of them led to points. A lot of the time it wasn't the Kansas State defense stopping Texas, but the aforementioned penalties or unforced errors that killed these drives.
Even Ehlinger, who had a tremendous game throwing 29 for 36 with 207 yards and a touchdown (his fifth consecutive 200+ yard game of the season… oh and is on a 128-throw streak without an INT) and ran for 26 more yards on 8 runs, had some key misses to wide open targets that could have broken open the game.
The undoubtedly good things about this offense were the wide receivers and Keaontay Ingram.
Ingram is the best back Texas has, hands down. Texas is not getting him the ball often enough, but when they did he was averaging 6.8 yards a carry (68 yards on 10 runs). He has good vision, a great cut, and some decent speed hitting the hole. On top of that, he had 5 catches for 27 yards.
The wide receivers showed out. That may be due to the fact that everyone on Kansas State's secondary was injured aside from Elijah Walker (who killed it), but the power trio didn't make things any easier. The ball was spread efficiently and evenly to the Cerberus like wide receiver corps of Devin Duvernay (6 catches for 43 yards), Lil'Jordan Humphrey (5 catches for 50 yards), and Collin Johnson (4 catches for 51 yards). The three amigos were wonderful at finding space in the different coverages the Wildcats showed them and gave Ehlinger safety valves… Three.
The defense was good, but halftime adjustment needed
Coming into this game Texas knew what they were going to see. A single wing team that relied heavily on the run and wants to grind you down.
Texas actually did a pretty good job at not letting this happen. Don't get me wrong, they ground down Texas, but aside from the two scoring drives, they weren't grinding effectively.
Outside of the third quarter (and the beginning of the fourth), Texas held Kansas State to 113 yards of total offense on 33 plays including a few fumbles and a safety. Texas abused the offensive line getting 5 tackles for loss and 3 sacks.
But coming out of the third quarter was the problem. The problem seems to be Texas' reluctance to give Kansas State the ability to run even though they had a passing quarterback in, the inability to get pressure on the Skyler Thompson, and giving them help with unforced errors or penalties.
Against Kansas State, you need to get your defense off the field. The Wildcats live off of long sustained drives. Well, the two times Texas gave them that (10 plays for 82 yards and 16 plays for 70 yards) Kansas State made them pay.
The problems mainly came through the air on missed coverage or penalties.
Texas won in Manhattan
However, Texas did what has seemed like a pipe dream for many years. They won in the Little Apple. They were able to outcoach the Purple Wizard and out-execute his team on offense and defense for the majority of the game.
They came into a stadium they have historically suffered into a game sandwiched by two highly emotional, big time wins and the biggest game of the season. They avoided the obvious trap game. This shows some real mental maturity (even if they don't show it in the penalty column of the stat sheet).
Texas now has their first four-game win streak since 2013.
Alright… Time for hate week.