Open Post | Weekend, March 29th – 31st
Posted on: March 29, 2019
Bijan Robinson | In Focus
– Super K
As we noted last week, 2020 AZ RB Bijan Robinson (Salpointe Catholic) plans on taking an unofficial visit to Texas for the Spring Game. Robinson will be accompanied by his high school head coach and two assistant coaches from the Salpointe Catholic staff.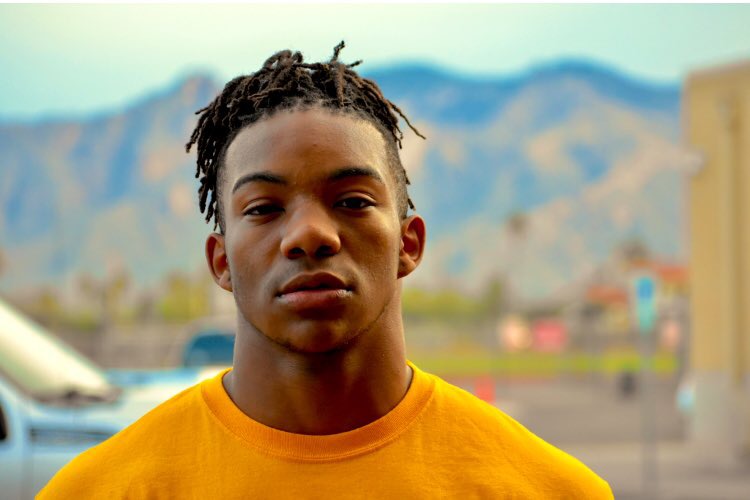 When I dropped by Salpointe Catholic earlier this year to see Bijan he had already begun hearing quite a bit from Bryan Carrington who it appears was laying the groundwork for this recruitment. Despite the fact that Texas came in much later than schools like USC, UCLA, OU, and others, Carrington and Drayton have put Texas in a position that a number of other out of state schools have not – namely, receiving an unofficial visit as opposed to an official visit.
I recall the specific description Bijan made about Carrington, "BC, I talk to BC. He's super dope".
Robinson's uncle played running back for Arizona and then for the Cincinnati Bengals. Robinson's father also played at Arizona. And, Robinson's grandfather (mother's father) is a long time PAC-12 official.
Football is in his DNA and he's grown up around it, even, as his mother tells me, attending PAC 12 games.
Not surprisingly, Arizona was Bijan's first offer.
He's already visited a number of schools unofficially including USC, UCLA, Arizona State, Arizona and made a trip out to Michigan with his coach.
Bijan's mother, Lamore, tells me that they'd ideally like to take their official visits during the spring and summer so that a decision can be made before the season starts.
I talk to Lamore a little bit about what they're looking for in a program. I was impressed with the depth of her answers.
"What I want to know is who is going to speak to the man Bijan will become, not just the athlete. He comes from great men and I want him to continue to be around great men"
In person, Bijan looks like the hulk, muscle development well beyond his age (well beyond most people, in general).
"[Bijan] Always had a six-pack. The first time he entered a gym was in high school and people thought I'd be lifting for a long time. They'd say, we'd be in the gym for hours trying to achieve what you've been born with".
But as a person, off the field, there is a stillness and tranquility in his demeanor – cool confidence.
She continued, "He's had great examples of great men in his life, God-fearing men, men who work hard. Bijan is a young man who loves God. "
I remember hearing a Texas source tell me how Tom Herman and company value effort above all else. If you line up and don't know what to do, just do whatever is you think you're supposed to do as hard as you can. In other words, you can be excused for not knowing but there is no excuse for not giving you're all.
As Lamore recounts, that seems to be the story of Bijan's beginnings in football.
"Bijan has had a love and passion for football since he was a little boy. The very first time he played football on the very first play he returned a kick for a touchdown *pause* but he ran the wrong way and scored a touchdown for the other team! But that didn't stop Bijan. He learned which direction he was supposed to go and he's been scoring touchdowns ever since *pause( but for his team!"
---
Quick Hitter | The Pitch Against Texas
– Darius Terrell
There is some unrest among the Longhorn Nation with rumors swirling that Texas may no longer be sitting pretty for a few of their main Defensive Line targets.
I cannot confirm nor deny those rumors. What I can confirm is what is being pitched to these players while they are on campus. Texas A&M, in particular, is doing a very good job of selling Defensive Linemen on a scheme difference between the two programs.
After speaking with a player that has visited College Station this spring, I was told that it is being emphasized to visiting DL prospects that Texas DC Todd Orlando prefers for his Linemen to be guys that occupy blockers to free up the Linebackers. In contrast, A&M is recruiting guys that they want to turn loose to be able to get up the field and create havoc in opposing backfields. A&M is selling players on being the next Myles Garrett (#1 pick) and the opportunity to play in the perceived best conference.
If you were a teenage Defensive Line recruit, with the goal of playing in the NFL one day, which option would be more appealing to you? Texas is still very much in the picture for both of these guys, but it is going to be tougher than many may have realized.
---
Injury Updates
-Will Baizer
Some unfortunate news came out of Moncrief at the safety position:
Per Tom Herman and the athletic department, sophomore safety Caden Sterns will be out 6-8 weeks after a patellar tendinitis procedure. He is expected to return in time for summer off-season workouts.
Furthermore, sophomore defensive back B.J. Foster sustained a concussion in Monday's spring football practice after taking a knee to the helmet. He is currently in concussion protocol, will continue to be treated and evaluated and there is no timetable for his return.
---
Brennon Scott Visiting Texas
– Super K
A name we haven't mentioned recently is 2020 linebacker, Brennon Scott (Bishop Dunne). I stopped by Bishop Dunne to see him earlier this year and at the time it really seemed like Texas and OU were standing out.
We saw Scott at the UA camp and I was personally surprised at how well he covers in space. He's a bigger guy so it was a bit unexpected for me. And while he primarily plays outside backer for his school, he told me that Texas believes he can play multiple spots. After seeing him at the UA camp, I tend to agree.
Scott let me know recently that he will be at the Texas Spring Game. He didn't talk about a decision timeline but my gut tells me that this might be one to watch for that weekend. Part of my reasoning here is that I know Oklahoma is only taking one ILB in this cycle and they have a few out of state targets visiting for their spring game. So, I'm not sure how heavy the communication has been on that end.
I'm currently on a personal overseas trip but I'll be back middle of next week. When I return I plan on speaking to Scott again as the Spring Game gets closer to see how likely it is that we might see a shhh on his behalf on the Spring Game weekend. Also should note, with Josh White trending hard to LSU, Scott becomes that much more important.
---
Joel Williams Visiting
– CJ Vogel
It's going to be a busy weekend on campus come Friday with Round-Up and Texas Baseball's three game series against Xavier.
Regardless, it is going to be a good weekend for Texas to host recruits and they have a big one coming in.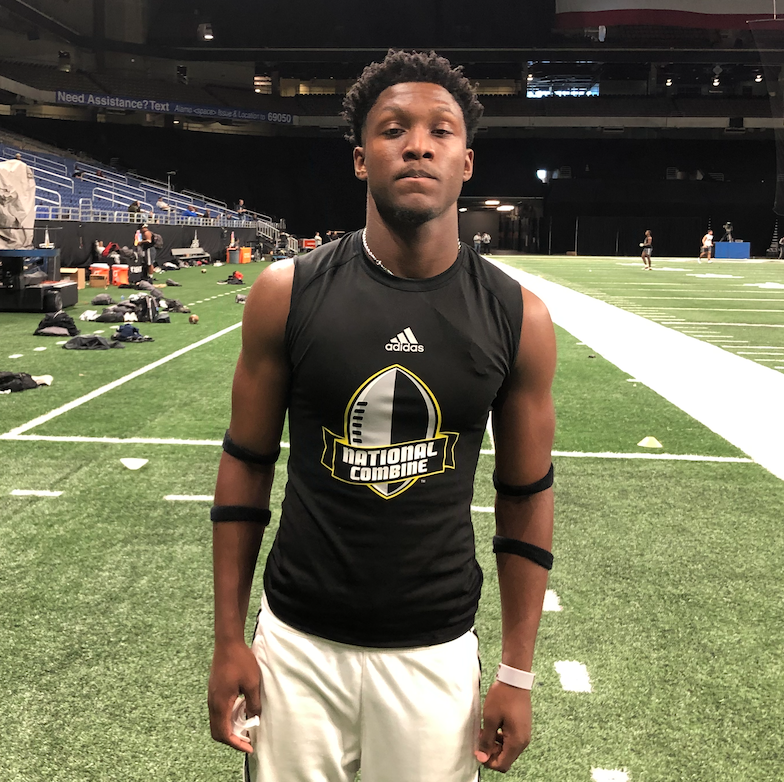 Madison Prep (Baton Rouge, LA) cornerback Joel Williams will be on campus for an unofficial visit this weekend (beginning March 29). The interest in Texas for Williams has been high for a while, having visited in June of 2018. He also has several ties to the program which should help keep the Longhorns in the thick of things in his recruitment.
Williams is cousins with former Longhorns Kyle Porter and Mike Williams and is close friends with current DE Malcolm Roach.
So far in his recruitment, Texas A&M and LSU have established themselves as the teams to beat for the 6'2″ lengthy CB.