Open Post | Tuesday, June 18th
Posted on: June 18, 2019
Quick Hitter | Happy Campers Pt. II
– CJ Vogel
Texas hosted its final camp of the spring Saturday afternoon which resulted in several offers being extended to campers, many being top targets in their class for the Longhorns.
Brandon Campbell (RB) – Pearland HS
We touched on Brandon Campbell a couple weeks ago and expressed there would be legit interest in Texas if the 2021 RB was to receive an offer.
Well, that offer finally came.
Campbell is very high on the Longhorns, as you can see with the "Childhood Dream School" in the Tweet. Unlike many "childhood dream" offers that never pan out, Campbell isn't just blowing smoke with his wording in my opinion.
I'm going to hop on a call with him Saturday night and get more.
Derrick Harris Jr. (OLB) – New Caney HS
There's a lot to like about Derrick Harris on film and his performance at the camp Saturday afternoon netted an offer as well.
Harris is not new to the board, and has been someone we've touched on having interest in Texas before.
Harris was golf carted back to the Moncrief Complex after the camp, however I was able to speak with his dad and will have more on him soon.
Texas will be a big player in this recruitment moving forward.
Hayden Conner (OT) – Katy Taylor HS
The Katy Taylor prospect camped with Texas today and was the top offensive lineman in attendance. Conner has been high on the Longhorns, having visited during the 2019 Spring Game.
Many have pegged Conner as a future member of the Texas A&M 2021 class, but the interest remains as evidenced by the camping experience.
I'll do some digging on Conner and his experience this week as he was another guy golf carted back to Moncrief for more time with the staff.
Billy Bowman Jr. (WR) – Denton Ryan HS
The Denton Ryan prospect impressed the coaching staff during the camp and received an offer as a result.
Armani Winfield (WR) – Lewisville HS
Texas offered a 2022 wide receiver in Armani Winfield.
Winfield was the named District 6-6A Co-Offensive Newcomer of the Year as a freshman.
Bryce Anderson (S) – West Brook HS
Texas extended another 2022 offer, this time to Bryce Anderson out of West Brook High School.
The Texas staff is getting out ahead of the curve now with an early offer for one of the 2022's top talents.
---
5-Star Cali WR Returning to Texas | Boy Oh Boy
– Super K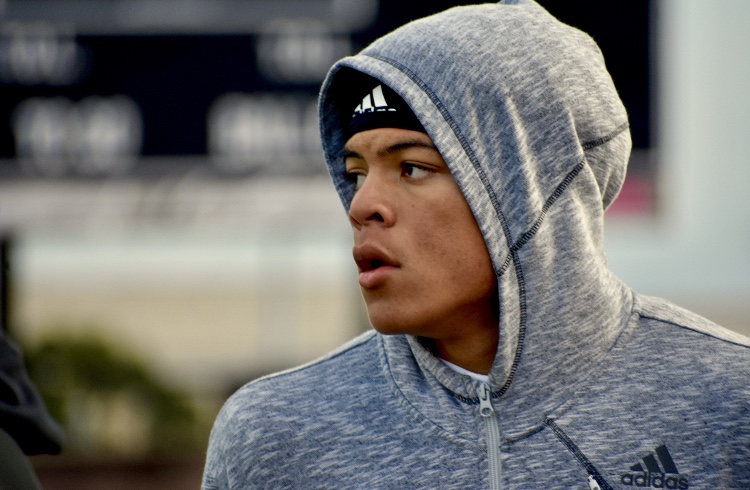 Some good news here! As you know, a couple weeks ago, 2020 5-star WR, Johnny Wilson (Calabasas, CA) made it out to Texas for an unofficial visit.
It looks like he is set to return once again for yet another unofficial visit. Wilson is expected to make it to this weekend's big recruiting event at Texas and this time he will be bringing his family.
Two unofficial visits to Austin in the month of June alone and Texas will still have an official to give him during the season – you have to like the sound of that.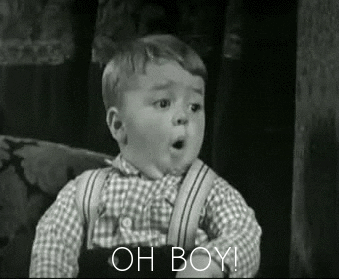 Now, I do want to make it clear that Texas still has it's work cut out for them. One of our guys out in California spoke with Johnny recently and we can tell you that schools like Oregon, Washington and UCLA are very real threats to Texas, if not favorites at this point.
Still, two unofficial visits in one month is what I call giving yourself a darn good chance.
---
Quick-Hitters | About this Weekend
– Super K
***First, I am told that Mookie Cooper did not make it in for his scheduled unofficial visit, yesterday. This is the second time in the past month or so that he's cancelled a trip to Texas.
Hopefully, this will mean they can get him down for the pool party this weekend. In which case, the change of the plans will be in Texas' favor.
***I spoke with Prince Dorbah last night. I'll have more on him but wanted to pass along an important note from our conversation.
He said he plans on announcing his decision on July 10th.
Coming off his Texas visit, Dorbah is set to visit USC later this week.
***I am scheduled to speak to the father of 2020 DB, Lathan Ransom this week. So I'll have more on Ransom's OV after that conversation.
***I chatted a bit with Jase McClellan's mother and my read on it, as of now, is that the Texas visit was part of Jase's process but he remains solid to Oklahoma. Don't personally anticipate movement on this one but obviously they aren't sharing a ton right now. So, I could be wrong.
Jase's mother said, "where things stand is Jase McClellan is committed to OU".
She continued, "If you notice he is visiting the same schools he has visited repeatedly since he was a freshman, even after committing".
In the context of what we were chatting about, she seemed to be saying that this visit wasn't anything out of the ordinary. In other words, he's been committed and has visited schools before and remained committed after.
---
The Latest | Brandon Campbell Talks Texas Offer
– CJ Vogel
We touched over the weekend about the impact an offer from the Texas staff would mean on 2021 Pearland RB Brandon Campbell. I talked with him on the phone Sunday afternoon to get more intel regarding where his recruitment stands following the offer.
The last camp of the spring was one well spent by Campbell, who used the opportunity to work in front of Texas coaches one more time before the end camp circuit. And it's a good thing he did, as he received an offer from running backs coach Stan Drayton near the conclusion of the camp.
"I got to talk to a good amount of the coaching staff," said Campbell in our phone call Sunday afternoon. "A lot of the coaching staff came up to me and welcomed me when I got there."
Campbell didn't partake in too many drills Saturday afternoon. He said Herman and Drayton both wanted to offer him based off of his film, yet wanted one more good look in person before extending the offer. Drayton called him aside during one of the passing periods of the camp and extended the offer on the sideline.
"Coach Herman said he wanted to see me move around, so I didn't really do much at the camp. I did about 15 minutes of individual drills and Coach Herman said that was all he needed to see. After that I was done."
The three hour drive from Pearland sure was a lot nicer on the way back for Campbell having claimed the Texas offer was a "dream school" of his on Twitter following the camp. From the sounds of things, Campbell is very high on Texas and he wasn't shy in admitting that.
"(The Texas offer) changes stuff a lot," said Campbell. "Texas has always been a dream school and when I talked to Coach Drayton he kept it real with me."
During the sideline conversation when the offer was extended, Coach Drayton expressed the plan in place for Campbell and whoever Texas lands in 2020 to be in a position to take charge whenever it's there turn on campus. Campbell explained Drayton's plan as one that resulted in Keaontay Ingram and Jordan Whittington being in the league by the time the 2021 RB was fully ready to takeover a majority of touches.
Campbell reiterated his interest in Texas regardless of having a plan in place or not.
"I've always dreamed of going there. The fan base is great and I think it would be a great platform to showcase my abilities."
Not only would Campbell like to showcase his abilities on the football field, but also in the classroom. Campbell hopes to study Criminal Justice and follow in a career of being a detective or law enforcement, and while the University of Texas doesn't currently offer a Criminal Justice major, they do have multiple criminology courses available through the College of Liberal Arts.
Heading into his junior season, Campbell said he hopes to begin slowly trimming down his top schools list and begin to focus on a group that he can truly see himself committing to. He said he will be discussing more with his family later down the road, but I have no reason to believe the Longhorns will not be in the group at the current moment.
Other schools that will likely be in contention include USC, Washington, Virginia Tech, Arkansas. But expect him to be in Austin for a game or two this fall.
"I'm definitely going to be there for the LSU game, and I'm probably going to be out there more… I might be out there again in a couple weeks so I can tour the campus and see what the criminal justice department is like. I'm really interested to see what they got going there."
Campbell is close with Moro Ojomo and David Gbenda who have both been vocal on Twitter congratulating Campbell on his Texas offer.
The 5'10.5″ and 195 pound running back will certainly be name that comes up a lot for the 2021 class. As for a possible commitment, I wouldn't say it's completely out of the picture, but I think Texas will wait just a little before getting too serious with the 2021 class.
---
Lathan Ransom | Preview Update
– Super K
Just spoke with the father of 2020 DB, Lathan Ransom. I'll go have a full update on him but just wanted to get a quick initial note out for you all to chew on.
***As I mentioned, it does indeed sound like in their minds they've narrowed things down further than those original top five. My sense is it's Texas, Ohio State, and Notre Dame.
***Ransom's father didn't say this but my read is that Texas killed this visit and I might go as far to say that they are the current favorite.
***If Texas lands Ransom, you're going to all want to thank Caden Sterns. Lathan and his father spoke quite a bit about him and what he's meant to Lathan in recruiting him to Texas.
***Looks like Texas did what I had noted they needed to do in my write up last week…they made sure the family had plenty of time with coach Herman.
I like the way this one is trending…