Open Post | Weekend, July 19th – 21st
Posted on: July 19, 2019
Big 12 Media Day | Tom Herman Presser
– Charlie S
On the second day of Big 12 Media Days, Longhorns Head Coach Tom Herman took to the podium!
***Spoke about the new SEZ construction early in his opening statement, lot's of excitement.
***Talked about Al'Vonte Woodard having a Jones fracture in his foot. Hopes to have him back midway through training camp. Said "He should be able to contribute at some point this season."
***Coach Herman on his administration "I've been blessed with an unbelievable administration."
***Herman believes that the program is ahead of schedule to become a national contender again. Credits the administration for its patience and support.
***Herman – says games are won by players and coaches. Championships are won by administrations, and we have a championship administration.
***Herman wants to win a championship now but adds "We are here to rebuild a program"
***Herman believes his offense will be similar in 2019. Likes their depth on offense.
***On playing A&M: Herman states his desire to play Texas A&M. "I'd love to see the rivalry renewed. It's great for college football. It's great for Texas."
***Herman on running NFL concepts offensively – "Only difference is we're going to do it from the shotgun and have to make defenses defend a mobile QB."
***On Bradshaw's comments about Sam Ehlinger – "It's irrelevant what other people say about our program. Doesn't phase us. Our guys file certain things away. We had a bowl game, the other team was very disrespectful. That gave us motivation."
***Herman is very excited about the development of the running game. Thinks this could be his best OL at Texas & expects Keaontay Ingram to make a leap. Said Whittington's emergence remarkable.
***On the defense – "Have no doubt that we'll get better simply by an infusion of talent and another year of development in our system."
***Asked about 'Early Signing Day' – Herman said "December isn't the early signing day, it is signing day. February is the late one. Am I fan of it? Not really."
---
Quick-Hitters | Safeties & Samples
– Super K
***As expected, 2020 DB, Lathan Ransom commits to Ohio State…
Texas came in second place in this one. Unfortunately, as they say in recruiting, there are no rewards for second place.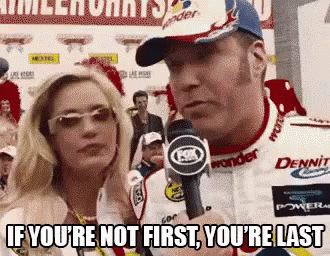 I'm going to be checking on where things are with Alford and if that one is still trending towards Alabama.
I'll be checking on some additional names.
The head scratcher to be honest was really how Texas missed on Bryson Washington. There was too much about that one that made sense for Texas. Either way, onward and upward.
***As Will noted in confirming Inside Texas' report, Rashaad Samples is headed to SMU to coach wide receivers.
I had received word of this over the weekend and in the course of the conversation, I asked if this would mean Samples would also try and recruit Ja'Quinden Jackson to SMU.
Source did not know if there was some kind of gentlemen's agreement between Herman, Dykes, and Samples. If not, I can already see the pitch, "Stay in your city and have a much better shot of being the guy".
I don't know how effective the pitch will be but it's what immediately came to my mind when I heard the news.
It's also why I mentioned in my previous post on Jahari Rogers there were "three or four factors" in Rogers decision to choose Florida. I listed three. The one I couldn't list at the time was the departure of Samples.
---
Ethan Pouncey | Quick Update
– Super K
Texas has already landed one of my favorite DBs in the 2020 class in Kitan Crawford.
Another one of my favorites is 2020 DB, Ethan Pouncey (Winter Park, FL).
I haven't had a chance to see Pouncey in person yet (hoping to remedy that this fall) but his film says more than enough. Also, I've spoken to folks I trust out of Florida who have seen him and he's highly regarded. In fact, he's seen by some as perhaps the best cornerback prospect in the state of Florida.
Ethan is, as you know, the brother of Texas WR, Jordan Pouncey. Ethan took an unofficial to Texas this past fall but at the time didn't hold an offer.
He does now.
When I checked with him immediately after his offer his plan was to make it to Austin for an unofficial visit this summer. When I checked in with him this summer, he said that the more likely scenario as of right now is that he takes an unofficial visit to Texas for the LSU game, this fall.
He says he may then follow that up with an official visit to Texas after the season.
As far as I can tell, the biggest threat for Pouncey's services is Florida. I know Pouncey and his family are very close to Torrian Gray and the Florida staff. You'll recall, Gray just managed to snag a commitment from in-state Texas target, Jahari Rogers. If Texas can't steal Pouncey, I'd call it a fair trade.
Still, a ways to go in this one but even before the Texas offer, Pouncey has always given me the strong sense that his interest in Texas is genuine.
---
Commit Analysis | 2020 Defensive Lineman Vernon Broughton
– Darius Terrell
Last week, Texas was able to land the top pass-rusher in the 2020 in-state crop when they secured a verbal from Highland Park LB/DE Prince Dorbah. They were able to keep that momentum going in a big way the following week, this time picking up a commitment from Cypress Ridge (Houston, TX) Defensive Lineman Vernon Broughton. Broughton becomes the 9th commitment in the #cloUT2020 class for the Longhorns and the second member of what is quickly building to be a stout Defensive Line class.
What is Texas getting in Broughton?
Ranking: #60 overall, #4 SDE (Rivals), #70 overall, #6 DT (247), #79 overall, #11 DE (ESPN), #4 (TX Top 25)
Top Offers: Alabama, Ohio St., LSU, Oklahoma, Georgia, Miami, Texas A&M
Size: 6'5 285lbs
Projected College Position: 4i Technique (3-4 DE)/ 3-Tech (4-3 DT)
Player Comparison: Stephon Tuitt (Notre Dame 2011-2013)
Analysis: This is an enormous get for Texas on many levels. Broughton is the best Defensive Line prospect in the state as far as the 2020 class is concerned. After missing on DeMarvin Leal in 2019, Broughton was one of, if not the top priority among Texas' defensive needs for 2020.
Here's my analysis on Broughton from back in March, when I rated him as the #4 prospect in the class in the initial release of my Texas Top 25:
"Broughton's tape shows a player that is a disruptive presence along the defensive front, something that the state of Texas hasn't been producing often enough in recent years. I am then reminded that this is a kid that has been playing Basketball for most of his life and he is still in the infancy stage of learning the proper technique and details that go into the position. A prospect that is going to easily grow to over 300lbs in college, Broughton is as big of a must-get for Texas as any player in the class."
Broughton is massive and he will likely never set foot on DKR-Memorial turf weighing anything less than 300 lbs. He is surprisingly quick off of the ball for his size and also flashes an impressive motor. He's light on his feet and is able to get involved in plays from the backside due to his natural athleticism in addition to the aforementioned motor. The power while he is engaged in close-quarters is obvious, even if he sometimes struggles with his pad level at this stage. He has a ton of room for improvement as far as his technique, hands, and moves are concerned. That's where coaching and development will come into play. Broughton has a chance to develop into a monster at the next level.
Let us not fail to mention, Texas Defensive Line Coach Oscar Giles deserves a ton of credit for the job he did in this one. He now has a prospect with more tools than any that he currently has on the roster heading to Austin in January (To my understanding, Broughton is expected to be an early enrollee). A month ago, very few would have told you that they believed that things would turn out this way. This is a major coup for the Longhorns and a big-time win in the city of Houston, a place that Texas has faced more adversity than usual this cycle.
Instant Impact Rating (1-10): 8
Highlights:
---
The Latest on Bijan Robinson | Sourced
– Super K
Recently we've been hinting at the fact that Bijan Robinson is leaning towards Ohio State.
If you heard his mother speak about Texas, you wouldn't have guessed it.
I spoke to her about all three of his top schools: USC, Ohio State and Texas. Based on her criteria, it was clear Texas held the strongest position in her mind.
So, what's the issue?
Apparently, with Bijan, it's something intangible. I'm told he has made it clear to multiple people that Ohio State is his current favorite and a lot of it is stemming from a gut feeling – for lack of a better description.
Don't really know how you can combat something when the decision doesn't seem to be rooted in things you can point to as comparisons like academics, proximity, weather, depth chart, etc.
I'm not sure if this thing can still turn or if Texas can steer him back towards their direction. But that's where it is now.
Texas is still looking to take two RBs in this class.
---
Thirsty Thursday (Tuesday) | Preseason Ranking, Preseason Big 12 Team, 2021 RBs & More
– Darius Terrell
Welcome back to another edition of Thirsty Thursdays! As always, I'm here to try to help quench your thirst for Longhorn Football in the drought of the offseason, along with other topics of interest in Longhorn sports this week.
Texas Football had an eventful start to their week. I figured we'd start this week's piece off talking about the media voting on the preseason All Big-XII teams.
Texas Junior Quarterback Sam Ehlinger was named the conference's preseason Offensive Player of the Year, Oklahoma Linebacker Kenneth Murray was voted as the Defensive Player of the Year, and Oklahoma Quarterback Jalen Hurts was selected as the expected Newcomer of the Year to the conference.
If I'm not mistaken, Texas hasn't had this much hype around a player entering a season in a decade. You have to go all the way back to Colt McCoy prior to the 2009 season.
It signifies something that Texas' detractors don't want to recognize: Respect. Sam Ehlinger has earned the respect of the people that are paid to pay attention to the Big XII. It sets the stage for him to be able to earn even more respect nationally, which does nothing but bring positive attention to the Texas program and brand.
Since 2010, this is how the Longhorns have been ranked in the preseason poll:
2010: 3rd (Finished 11th)
2011: 5th (Finished 6th)
2012: 3rd (Finished 3rd)
2013: 4th (Finished 4th)
2014: 4th (Finished 6th)
2015: 5th (Finished 7th)
2016: 5th (Finished 7th)
2017: 4th (Finished 4th)
2018: 4th (Finished 2nd)
2019: 2nd (Finished TBA)
This is also the highest that the Longhorns have been projected to finish heading into the season since 2009. The word that comes to mind again is: Respect.
The Longhorns are armed with the projected Offensive Player of the Year in College Football's best offensive conference. That combination, if it comes to fruition, bodes nothing but positive for Texas with a legitimate impact on every aspect of the program. Confidence, Morale, Recruiting.
Texas' biggest rival across the Red River has yet another transfer Quarterback that they hope will have an unbelievable season for them. Forgive me if I don't believe that Jalen Hurts is that guy. Baker Mayfield arrived on campus with pedigree as a passer. Despite his early struggles at A&M, everyone knew about Kyler Murray's ability and reputation as arguably the best player in Texas high school history.
The stage is set for Texas this season to take another enormous step towards getting back to College Football relevancy.
---
My Personal Pre-Season All Big-XII Team
Offense
QB: Sam Ehlinger, JR, Texas
RB: Pooka Williams, SO, Kansas
RB: Darius Anderson, SR, TCU
RB: Kennedy Brooks, SO, Oklahoma
WR: Tylan Wallace, JR, Oklahoma St.
WR: Jalen Reagor, JR, TCU
WR: CeeDee Lamb, JR, Oklahoma
TE: Grant Calcaterra, JR, Oklahoma
OL: Lucas Niang, SR, TCU
OL: Colton McKivitz, SR, West Virginia
OL: Creed Humphrey, SO, Oklahoma
OL: Parker Braun, SR, Texas
OL: Samuel Cosmi, SO, Texas
Defense
DL: James Lynch, SR, Baylor
DL: Neville Gallimore, SR, Oklahoma
DL: JaQuan Bailey, SR, Iowa St.
DL: Ronnie Perkins, SO, Oklahoma
LB: Clay Johnston, SR, Baylor
LB: Kenneth Murray, JR, Oklahoma
LB: Riko Jeffers, JR, Texas Tech
DB: AJ Green, SR, Oklahoma St.
DB: Greg Eisworth, JR, Iowa St.
DB: Brandon Jones, SR, Texas
DB: Jeff Gladney, SR, TCU
DB: Mike Lee, JR, Kansas
K: Evan Staley, SR, West Virginia
P: Kyle Thompson, JR, Kansas
Returner: CeeDee Lamb, JR, Oklahoma
Offensive POY: Sam Ehlinger, JR, Texas
Defensive POY: Greg Eisworth, JR, Iowa St.
---
Prince Dorbah was a Big-Time Pick-Up
I came across this video of newly-minted Texas commit Prince Dorbah and thought I'd share it with the board.
Because Dorbah was long considered a Texas lean, I think that the excitement of gaining his commitment this week for Longhorn fans was slightly subdued, especially when taking into account the quality of the prospect and the position that he plays.
Texas just landed the best pass-rusher that the state of Texas has the offer in this year's cycle. I'll repeat that again: TEXAS JUST GOT A COMMITMENT FROM THE BEST PASS-RUSHER IN THE STATE! The primary competition for Dorbah was LSU, Oklahoma, and Arkansas.
Dorbah was recently selected as the pre-season Dallas Morning News "Defensive Player of the Year" after registering 21 sacks for a Highland Park team that won its third-straight state championship over Shadow Creek. Dorbah's talents were on full display in that game with 4 sacks. He was recognized as a 2nd Team All-State selection and 1st Team All-Area selection as a Junior.
He is an excellent fit for what Texas wants to do defensively and is almost the prototype for what Texas is looking for in a B-Backer from a technical and explosive standpoint. The last time that Texas was able to sign the top pass-rusher in the state was in 2016, when Erick Fowler made a late switch from LSU. Dorbah is similar to Fowler physically but has superior twitch, burst, flexibility, and technique at the same stage.
Almost equally as important as his overall skillset, Dorbah keeps the momentum going for Texas in the metroplex and has the type of personality that will continue to attract other talented prospects. This was a commitment to celebrate.
---
Is More Good News on the Horizon?
Duncanville standout Safety Chris Thompson Jr. announced on his twitter page that he will be making his college commitment public on August 1st. As you all know, the #DallasToAustin movement is alive and well for the Longhorns currently in recruiting and Thompson has long been considered a Texas lean. Recruiting fans will get an answer to their suspicions in about 3 weeks. Ohio St., Alabama, USC, Texas, and Arkansas are the finalists for the consensus 4-star defender.
---
2021 Recruiting Board – Running Backs
The timetable for recruiting has changed significantly with the rule change allowing players to take official visits during the spring of their Junior years of high school. Over the course of the next two months, I am going to take a position-by-position look at the 2021 class as Texas has already received an early commitment and more offers than ever before have been extended at this stage to the younger group.
This week, we shift our focus to the ball-carriers that have already been identified by the Texas staff as talents worthy of targeting early.
The Early Candidates:
Camar Wheaton (Garland, TX) Lakeview Centennial HS
Ranking: #5 Nationally, #1 RB (Rivals), #21 Nationally, #1 RB (247), #6 (TX Top 25)
Where Texas stands: The country's top Running Back in 2021 has been a busy man this summer, having taken unofficial visits to programs like Alabama, Notre Dame, Ohio State, Michigan, and Kansas. He was offered by Texas a good while ago and is no stranger to the UT campus, having visited in the spring. There are some rumblings that Wheaton could make an early decision and his college tour this summer certainly would signal that he is giving the recruiting process a lot of attention right now. I've still yet to meet with Wheaton myself (his school is off for the month of July) but the Longhorns are believed to be in very good position at this stage.
Highlights:
LJ Johnson (Cypress, TX) Cy-Fair HS
Ranking: #137 Nationally, #8 RB (247), 4-star, #10 RB (Rivals)
Where Texas stands: When I spoke to Johnson last month, he was very excited about picking up an offer from the Longhorns. In fact, Johnson made his way to campus the following week. His recruitment has taken off recently, with offers from LSU, Texas A&M, and Alabama coming after Texas made a move on him. The Longhorns are in a good spot here early, but LSU is a childhood favorite and a team to watch as the main competition.
Highlights:
Brandon Campbell (Houston, TX) Pearland HS
Ranking: #251 Nationally, #19 RB (247) 3-star, #21 RB (Rivals), #24 (TX Top 25)
Where Texas stands: Campbell received his offer last month and was extremely excited about it. Campbell is originally from Georgia and has expressed an affinity for the Bulldogs, but I would be surprised to see him stray too far away from home if the in-state teams push for him. Campbell would be a terrific complimentary back in a two-back class. The Longhorns sit in a great spot here currently.
Highlights:
Phil Mafah (Loganville, GA) Grayson HS
Ranking: #215 Nationally, #14 RB (247), 4-star, #8 RB (Rivals)
Where Texas stands: Mafah was one of Texas' first RB offers in the class, with the Longhorns offering him back in December of 2018. Despite the early interest, I think the chances of Mafah leaving SEC territory are slim to none with him receiving offers from most of the regional big boys this spring. He has already taken visits to South Carolina and Clemson this summer.
Highlights:
Other Names to Watch: Jordan Jenkins (Lindale, TX) Lindale HS, Cam'Ron Valdez (Rockdale, TX) Rockdale HS
Early Outlook: Texas will likely be looking to take two guys at the position in 2021. Wheaton is the top back in the country and Texas is thought to be in very good standing in his recruitment at this stage (sound familiar?). Campbell is an early commitment candidate in my opinion and brings a well-rounded skill set to any backfield. Texas has a chance to sign multiple quality backs in this class and have made the moves early to put themselves in position.