Open Post | Weekend, October 18th – 20th
Posted on: October 18, 2019
Official Visitors | Texas vs. Kansas
– Super K
***Alfred Collins tells me he will take his Texas official visit this weekend. Given his ties to Texas via his mother, Collins has seemed like a lock to Texas for quite some time. But there is quite a bit of smoke out there that Collins may be seriously considering other programs.
Collins is, in my opinion, the best defensive lineman in the state.
He is coming off a Texas A&M official visit. He has also taken official visits to Alabama and Oklahoma.
***I have heard that 2020 WR Loic Fouonji (Midland, TX) is also taking an official visit to Texas this weekend, however I'm working to get additional confirmation.
---
Positional Breakdown | Progress Report vs Oklahoma
– CJ Vogel & D.T.
Darius has the offense
Position Group Report Cards – Oklahoma
Quarterback (C-)
After a performance last week against West Virginia that ranked as his worst of the season, Sam Ehlinger followed that up with what was by-far his worst performance since his Freshman season, with a final QBR of 35.2 against the Sooners.
Ehlinger was under duress on about 70% of his dropbacks this past weekend in the Cotton Bowl and he's at fault for some of that. He was sacked 9 times and finished the game with -9 yards rushing while being credited with 23 carries. That's an average of -2.55 yards per carry. He looked a step slower than usual (playing through an injury?) and he had no chance as a scrambler whenever Oklahoma LB Kenneth Murray Jr. was tasked with spying him on passing downs. It was almost embarrassing.
Ehlinger did not throw for a touchdown, and frankly, he was never really close. He completed 26/38 passes (68%) which looks great on paper, however, the completions averaged only 5.5 yards, as he finished with 210 yards passing. For the first time in a long time, I thought I saw the Junior from Austin Westlake get rattled a little bit. Understandably, as the game wore on and Ehlinger continued to rack up the punishment, his eyes began to shift from reading the coverage to looking at the pass rush. At the same time, Ehlinger himself was responsible for a few sacks due to holding on to the ball too long if his first and second options weren't available. There were also a few times in the game where Ehlinger had time but was hearing footsteps and seeing ghosts due to the punishment he was taking.
To his credit, he did stand in the pocket and deliver some nice balls under duress on more than a few occasions. The drive that he led Texas on to end the first half was his best of the ball game. There were several times that Ehlinger stared down the barrel on Saturday and delivered some strikes to give guys chances to make big plays, but his intended Receivers were unable to come through for him time after time again. On a day where Texas was going to need Ehlinger to deliver a performance similar to the one that he did last year at the same time, he was unable to answer the bell, but it was not due to a lack of effort on his part.
Running Backs (C-)
Roschon Johnson was the best back on the Texas roster yet again, posting 95 yards on 8 carries (11.8 avg) and a touchdown. His 57-yard burst in the 3rd quarter provided Texas with a spark and he actually put together three consecutive plus-plays on that drive leading up to his score. Johnson added 23 yards on 4 receptions out of the backfield to amass a total of 118 yards of offense on 12 touches. At this point, I think that it is clear who Texas should be sending out to the field with the first unit to start games.
Keaontay Ingram was ineffective in consecutive weeks after rushing for only 9 yards on 2 carries against the Sooners. He also added 0 receiving yards on 2 catches. Late in the 3rd quarter, after Sam Ehlinger threw him a swing pass out of desperation with Neville Gallimore and Kenneth Murray heading right at him, Ingram was visibly upset with Ehlinger about something and the two were clearly going back and forth with each other in between plays. Ingram didn't see the field in the 4th quarter and I can't help but wonder if that public display played a part in that decision.
Texas had its only success against Oklahoma when they ran right at them instead of trying to beat them to the edge. The stretch run plays were a colossal fail, whether they were with Devin Duvernay or any ballcarrier. The Backs also weren't much help in pass protection. At this point I am of the belief that Daniel Young is planning to redshirt and transfer at the end of the season.
Wide Receivers/Tight Ends (D)
Collin Johnson was very effective in his return and showed little signs of rust coming off of a hamstring injury. He paced the Longhorns with 6 receptions for 82 yards before the Longhorns lost him early in the 4th quarter to what appeared to be a head injury. He had a crucial drop on a slant deep in Texas territory to start a drive late in the 3rd that may have gone for an 80+ yard score had he been able to hang on to it.
Oklahoma was clearly laser-focused on Devin Duvernay and anything that Texas tried to do creatively to get him touches was almost instantly shut down. In the first half, he caught 5 passes for a total of 27 yards. One of those went for 18, so if you take that one away, he had 4 catches for 9 yards. Wow. He carried the ball 3 times for only 5 yards and he had a terrible game from a Kick Return standpoint. Texas' average field position for the game was their own 19-yard line (OU averaged their own 41-yard line for comparison) and a lot of the blame for that falls at Duvernay's feet. I was disappointed in the Senior on Saturday.
I thought that Brennan Eagles looked bad. He struggled with the Oklahoma DBs being physical (tougher) and only caught 2 passes for 12 yards. He struggled to get separation and I have still yet to see Eagles effectively high-point a football this season. Texas needed another guy to step up with Collin Johnson and Devin Duvernay being the main focus, but Eagles isn't ready yet.
Jake Smith went without a catch and without a target besides his one deep attempt in the first half. That is inexcusable in my mind.
Malcolm Epps had issues getting open, as he has all season. No big surprise there.
Cade Brewer played more snaps than anyone else on the offense. Brewer had 1 reception for 10 yards. Texas is effectively handicapping themselves when Brewer is on the field in place of another Wide Receiver option, especially since they don't seem too interested in targeting him. At least John Burt can threaten defense with his speed.
This group didn't do Sam Ehlinger any favors on Saturday.
Offensive Line (F)
I don't know where to start, so I'll keep this short and to the point.
Never in a million years would I believe someone if they told me in advance that the Texas OL, THIS Texas OL, would give up 9 (!!!!!!!) sacks to the Oklahoma Sooners on Saturday afternoon. The Center, Right Guard, and Right Tackle were all victimized over and over and over by Oklahoma and their coaching staff. If Alex Grinch closed his eyes and picked a blitz or stunt, there was a very high chance that it was going to work against the Longhorns last Saturday. That's how bad it was.
After hearing how much more physical a team Texas has been than them, including the Longhorns tough talk during the week leading up to the game, Oklahoma DOMINATED Texas at the point of attack and along the LOS. I never thought that I would be typing those words. Take away Roschon Johnson breaking a tackle and going for 57 yards, and Texas effectively rushed for 43 yards on 35 attempts on Saturday.
Herb Hand has been that apple of every Longhorn fan's eye since last season, but he and his unit got their butts kicked in spectacular fashion on Saturday against Texas' biggest rival and on a national stage with everyone watching to get their College Football Saturdays started. It was a sickening performance from a group that this program has called the best unit on their team all season long.
If Texas can't believe in their Offensive Line, they don't have an identity as an offense. This has been the main problem with this program for nearly a decade. I hope that this loss and performance doesn't set Texas back and return them to those dark days. Here's to hoping that the Horns' five guys up front are able to bounce back with a vengeance against Kansas.
Gameplan (F)
I struggled to wrap my head around this one for the entire weekend. Texas was not aggressive at all in the Cotton Bowl. The offensive staff, Tim Beck and Tom Herman in particular, seemed to be calling this game to not lose it. That formula will never work when you are facing a better, more talented opponent.
Despite Texas' defense (and Jalen Hurts) doing everything that they could to keep things close, at no point did it ever feel like the Longhorns had a real chance to take control of this game. Texas took one shot downfield in the first half and that was a ball down the seam to Jake Smith that the freshman should have come down with. It wasn't until the game was decided late in the 4th quarter that Texas finally decided to start taking shots with their much-bigger Receivers.
Despite Oklahoma being just as fast as Texas or faster, the Longhorns insisted on throwing the football laterally and they didn't really adjust until the game was already decided. The Sooners were all over it. Oklahoma seemed to know that if Ingram was in the game, the ball wasn't going outside of the Tackles. If Duvernay was in the backfield, be prepared for stretch or a sweep. Roschon Johnson seemed to have so much success because they didn't know what side of the playbook to expect to look for when he was in the backfield.
The Longhorns had 45 yards of total offense prior to Ehlinger engineering a drive to net a field goal to end the first half. Included in those 45 yards were -5 yards rushing. The play-calling and performance by the offense of Saturday was flat-out embarrassing.
CJ has the defense:
Defensive Line (D-)
Once again, no sacks from the defensive line unit. Keondre Coburn was a bright spot for the unit but the production just wasn't there in total.
Texas allowed 282 rushing yards to Oklahoma on just 35 attempts, that's an 8.06 yard per carry clip. One week earlier, Kansas was able to disrupt the Sooners offense and kept Jalen Hurts out of rhythm in the pocket for most of the first half. While Texas was able to move the pocket around, they were never able to truly pressure Hurts or disrupt and throws.
Malcolm Roach made a real bad decision that resulted in his targeting call and ejection from the game. This was so costly.
Once again, TaQuon Graham felt nonexistent on the pass rushing front.
Charlie pointed it out over the weekend, but Keondre Coburn's hustle on a Jalen Hurts scramble saved a touchdown. Coburn is so special. That type of play forces turnovers and wins games, phenomenal hustle.
There were a number of times where it felt like the Longhorns were just a step away from making a big play in the backfield, most notably the behind the back play made by Jalen Hurts to avoid Joseph Ossai on a rush, but in the end there's no rewards for almost making a play.
No sacks, no batted passes, no takeaways, 8.0+ yard per carry and no real hits on Hurts at all. A very poor performance from the defensive line against what was expected to be a vulnerable Sooner OL.
Linebackers (D+)
Joseph Ossai really helped this grading. Ossai was once again the Longhorns' leading tackler and recorded a tackle for loss and three pressures. A lone bright spot.
My one-on-one of Juwan Mitchell being a guy used to limit Hurts' ability to scramble apparently was left out of this week's gameplan. The Longhorn LBs had no answer in the run game for either Hurts or any of the OU RB.
Mitchell has come back down to earth after mediocre performances against WVU and OU. But still, he's the best option the team has in the middle.
McCulloch getting hurt stings for sure, but he has found the field significantly less over the last two weeks than in the first three.
Ayodele Adeoye is just a tad too slow and stiff for an offense like OU.
Defensive Backs (C)
Wrapping up is optional.
There were some bright spots in this game for the defensive backs, just not many. Firstly, I thought Anthony Cook played like the nationally rated recruit he is supposed to be, his first half was great. Great hit on Hurts to force a fumble in the redzone.
I had a couple immediate reactions following this game that focused specifically on the DBs.
B.J. Foster looked hurt. If he wasn't hurt, then he looked lost. I never thought I'd say Foster looked timid or scared to hit someone but that's exactly what he looked like against Oklahoma. There were a number of times where it looked like he was 1. waiting for someone else to hit the ball carrier or 2. was looking to wait for the ballcarrier to just run out of bounds. Very uncharacteristic for him.
Brandon Jones made a hell of a play in the endzone in the first quarter to intercept Jalen Hurts.
The absence of Caden Sterns was on display, regardless of how he's played this year. Brandon Jones has no business playing close to the LOS and Chris Brown has no business being the one-high safety. The two should have always been flipped.
I'll give Jones the benefit of the doubt as for most of his career he hasn't been asked to be in a contain position, but someone on that defensive staff should have got in his ear about closing in on pulling guards and tackles to negate the creation of massive holes on outside runs. Too many times did he just wait for the puller to reach him and the hole as a result created a massive gain.
No Demarvion Overshown to spy Hurts?
Had it not been for a batted pass by Juwan Mitchell, CeeDee Lamb would have walked into the endzone on a 4th-down slant route when Kobe Boyce came into the game. Everyone in the stadium knew where that ball was going, Texas lucked out.
Texas was really beat by just one player. It just so happens to be that this player has a VERY strong case for being the best WR in the nation. At the end of the day, Hurts only threw for 235 yards and the Texas secondary forced two turnovers, can you really be that mad at the pass defense?
Special Teams (C-)
The special teams was a mixed bag for me. On one hand, Cameron Dicker was absolute nails for most of the afternoon. While on the other hand, both the punt and kickoff return units were abysmal.
We saw a lot more of the return units than Dicker, so that's why my grading is the way it is.
This is where Texas started its drives following OU kickoffs:
31-yard line
21-yard line
12-yard line
5-yard line
15-yard line
25-yard line (touchback)
25-yard line (touchback)
There was a very loud, sarcastic cheer in the third quarter when Devin Duvernay finally took a knee on a kickoff and left Texas out of its own endzone to start a drive.
Why is D'Shawn Jamison not the primary return guy? He's the only guy on roster who has proven to be a real threat as a KO return man.
I will say, Cameron Dicker in the Cotton Bowl is incredible. Three icing attempts by Lincoln Riley didn't phase the sophomore a bit as he drilled a 49-yarder right before the end of the half to finally get Texas on the board.
Dicker's onside kick at the end of the game was a thing of beauty as well, just a tad to strong. Incredible bounce however. That ball is probably recovered but for some reason Brennan Eagles changed lanes on the run down and went outside of the outside gunner who was blocked which impeded what would have been perfect timing.
Bujcevski averaged 40 yards per punt, with none being inside the 20. CeeDee Lamb totaled just six return yards on the day so that's somewhat of a win in my book.
---
Broad Look | What the Recruits Saw
– Super K
I spoke with someone who sat with the recruits and their families at this past weekend's game.
I know some are concerned that the Longhorns performance could affect the 2020 or 2021 class.
Here's what I was told…
***On the 2020 class, there doesn't seem to be any new fears of losses. Eaton is a guy who we've said is seriously considering the Sooners and that hasn't changed. However, Eaton didn't actually even make it to the game.
I have to say I am a little concerned about Ethan Pouncey. I checked with a source who tells me that Texas is not concerned and perhaps my concerns are unfounded. However, he's always been pretty responsive to us and really hasn't been since the game. He could just be busy but I'm going to continue to check on it.
Although not committed, the player we are going to be speaking is Texas legacy, Alfred Collins. Collins is considering both Texas and Oklahoma. He was on his Texas A&M visit this past weekend and tells me that he didn't see any of the game.
***With regards to the 2021 class, I was told that the recruits in the stands were less frustrated with Texas performance and more just ready to get on the field to help the team.
The sense I got from my source was that the recruits watched the Horns like they are already part of the program and want to make an impact, not like a group of recruits who are still evaluating the program.
Jalen Milroe's reaction and specifically his use of "we" corroborated what I heard from my source…
"Atmosphere was crazy. That was my first time experiencing the Red River Rivalry. As far as the game, it seemed like it took a while for the offense to click. We didn't capitalize on the big plays we needed. Even with that, we only lost by one touchdown to a sixth-ranked team'.
---
Necessary Change | Offense
– Super K
You'll have to forgive me if some of the details of what I recount are off but the general history should be sound.
When the hurry up, no huddle spread attacks started, teams like Texas, Baylor, and OU were scoring at fantastic rates.
Briles and company got things going a little later but emphasized the run game almost immediately.
Texas and OU both went to national championships with the HUNH offense and both Mack and Bob, it seems, came to the same realization – you have to be able to run the ball.
After scoring a mere 14 points and getting stuffed twice on the one yard line, against Florida, Bob knew he had to commit to the run game. After Colt McCoy went down against Alabama and after seeing Alabama's run game, Mack realized the same.
Both went a little too far in their attempts to do so. Mack went dang near full Bama. When he realized the error of his ways, he didn't have the quarterback or the defense to save him. Mack wasn't able to recover.
Bob brought in Bill Bedenbaugh to bring about a new era of physicality to his offensive line but it wasn't enough. Like, Mack, he ended up on the hot seat after only when eight games. In order to marry a high powered passing attack and an effective run game (and to save his job), he had to fire Josh Heupel, his lone national championship quarterback and the son in-law of the schools then president, David Boren.
Lincoln Riley entered the picture. Riley knew the run game was critical and made it an emphasis in the construction of his offense but there were multiple times were his air raid roots would show and he'd fall back on too much passing and not enough running.
Bob was there to correct him, especially in that first year.
I don't recall a lot of details about the Ohio State vs. Alabama national championship game. I remember, thinking before the game that Alabama would win. But somehow, every time Bama would have Herman and his offense in their cross hairs, there was Cardale Jones falling forward for seven yards and a first down.
At Houston, watching Greg Ward, the offensive philosophy seemed to be, let the athletic quarterback drop back and either chunk it up or use your legs to make a extemporaneous play in the run game.
I'm being reductive but what I do genuinely believe is that like Mack and Bob, Herman needs to do a little soul searching about how much he believes in the run game.
This past weekend Oklahoma passed the ball 28 times and ran the ball 38 times with 17 of those rush attempts coming from Hurts (who in another era would have been a running back).
Texas had 38 pass attempts and 36 rush attempts with 23 of those carries coming from Sam.
It's been clear for much of the season that Texas struggles to run the ball. So, my criticism isn't of the game plan or the choices that Herman made in this game. He's got multiple offensive coordinators on his staff. He knows his team. He knows the other team. He has access to a ton of information that we don't.
Texas wasn't going to suddenly become a great running team in one game. They stuck with what they know and had a few balls that should have been caught…been caught…the outcome may have been different.
But if Herman wants to compete for championships, I believe he is going to have to be committed to getting better in the run game and do what is necessary to demonstrate that dedication.
Mack and Bob are cautionary tales of trying to turn back the clock too far. The passing attack, the spread, the hurry up, that is football now. I'm not advocating going away from that. But Texas needs to find a better balance. They need offensive linemen that are nasty – a physical offense that can break the will of their opponent.
When OU had the ball on the last possession, they were able to run it at will.
The word around Noah Cain's camp was that he chose Penn State because Texas used Sam Ehlinger as their primary runner. Perhaps that has been necessary to pull this team out of the doldrums. The quarterback run game is part of college football now. But, it can't be a replacement for a "real" run game.
A final note, unrelated to the above that I want to make is that I'd like to see players get pulled for dropping balls. I'm sorry but this is getting a little out of hand. If it's a coaching thing then fix it but I know that accountability or the lack of it, is a quick way to create complacency from your on-field players and frustration with your back ups.
Ingram dropped a ball against LSU that could've made the difference in that game. Johnson, Eagles, and Smith dropped balls in the OU game. Malcolm Epps made a lackadaisical attempt at catching a ball.
Seriously, Sam is running for his life in that game…if he drops a dime (and he did)…catch the ball. In my opinion, coaches have to start pulling players if they don't.
---
One on One's | Texas vs. Kansas
– CJ Vogel
There was a lot to work on this week in practice following the loss to Oklahoma last Saturday, so here are the two match-ups that will have the biggest impact on the game this weekend.
Matchup One: KU RB Pooka Williams vs. LB Ayodele Adeoye
Like Darius mentioned in Know Your Opponent, Pooka Williams is one of the most talented backs in the Big 12 and will likely be seeing the field on Sundays when it's all said and done. Texas has been rather inconsistent when it comes to their rush defense. From holding the nation's leading rusher, Chuba Hubbard, to 3.27 yards per carry to getting torched on the ground against Oklahoma and allowing 7.3 yards per rush. Kansas' bread and butter this season has been riding Pooka Williams and remaining loyal to the run game.
Notable performances this year:
Oklahoma – 23 rushes for 137 yards
Boston College – 22 rushes for 121 yards
Coastal Carolina – 22 rushes for 99 yards
West Virginia – 15 rushes for 76 yards
Since the spring session, Texas LB Ayodele Adeoye has struggled with diagnosing plays early on and reacting accordingly. With a team that relies on the dive-toss, it's really easy to guess wrong on the destination of the ballcarrier. Adeoye is quite the opposite in regards to Juwan Mitchell who is fire-first and then react, where as Adeoye is slower to reach a point of attack. Keondre Coburn should be able to eat up a lot of space in the middle of the line, so it'll be up to Adeoye especially to make him right and cut off big runs before they happen.
Matchup Two: KU DB Corione Harris vs. WR Collin Johnson
I was real close to going with Devin Duvernay vs. Mike Lee as Lee is perhaps the best defender on this Kansas team, however I opted to go with talented corner Corione Harris and Texas' massive WR who has been tremendously underutilized in the games he has been healthy in this season.
Johnson is expected to play after sustaining a helmet to helmet hit in the third quarter of the OU loss and left the game as a result. Texas has missed their big time target on the outside and while he had 6 receptions for 82 yards against the Sooners, it felt like Johnson was an after thought of the Longhorns offense for most of the afternoon. Many of the best plays we've seen Johnson make during his team at Texas have come via fade routes and post routes, where have those gone?
Harris is no slouch either. A four-star talent out of Louisiana, Harris has started 26 games during his time as a Jayhawk. Like every other Big12 corner, he has seen his fair share of talented WR. If Harris is able to shutdown Johnson and Texas is forced to rely on quick screens or bail out catches by Devin Duvernay, it could be a real frustrating game for the Texas offense.
Matchup Three: Texas vs. Themselves
This may seem cheesy, but let's face it, Texas has not helped themselves over the last couple of weeks.
Whether it be poor targeting calls, poor play calling, terrible decisions on punt or kickoff returns, or a plethora of missed tackles, Texas has been their own worst enemy at times this season. We mentioned it in By The Numbers, but Texas averaged a starting field position at the 17 yard line on kicks that did not result in a touchback.
Playcalls that resulted in designed passes at or behind the line of scrimmage result in Ehlinger going 8/9 for eight total yards. Not good.
Senior captain Malcolm Roach will be out for the first half of the game against Kansas as a result of a targeting call he committed on CeeDee Lamb in the second half last week.
Texas has committed 25 penalties over the last three weeks, with 19 being in the last two weeks.
One thing I have to tip my hat to the Longhorns in is ball security. The Longhorns have just one turnover in the last eight quarters. Truly a positive.
---
KYO | Kansas
– D.T.
Kansas (2-4, 0-3)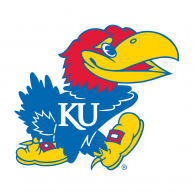 Head Coach – Les Miles (1st Year)
Offensive Coordinator – Brent Dearmon (1st Year)
Defensive Coordinator – D.J. Eliot (1st Year)
Special Teams Coordinator – Mike Ekeler (1st Year)
On Offense …
QB – #9 Carter Stanley (65%/1,175yds/12tds/4int)
RB – #1 Pooka Williams* (90/445/1td)/#10 Khalil Herbert (43/384/2tds)/#18 Velton Gardner (7/66/1)
– Stanley has started games on and off for Kansas since his Redshirt Freshman season in 2016. He's played a lot of football for the Jayhawks and this is the first season that he's been the full-time starter. Stanley is mobile and if the Longhorns fail to bring him down, he can hurt Texas as a scrambler. He isn't the best decision-maker under pressure
– Pooka Williams is one of the top backs in the Big XII despite his size and has home-run ability when he gets the ball in space. If the Longhorns continue to struggle with open-field tackling, Williams is capable of putting together multiple highlight plays. Khalil Herbert has been a pleasant surprise for the Jayhawks as RB2 this season.
WR – #4 Andrew Parchment (32rec/422yds/4tds)
WR – #2 Daylon Charlot (15rec/173yds/2tds)
WR – #5 Stephon Robinson Jr. (17rec/269yds/2tds)
WR/TE – #87 Jack Luavasa (2rec/27yds/1td)
– Kansas is going to throw the ball around on Saturday. Andrew Parchment is their best Receiver and Carter Stanley's favorite target. All three of the starters are capable of making plays after the catch, which doesn't bode well on paper for Texas and their tackling woes in the Secondary.
– Fun fact: All three of Kansas' starting WRs are transfers from other programs. Parchment (Northern Illinois), Charlot (Alabama), and Robinson Jr. (El Camino Community College). Robinson Jr. had 5 catches for 131 yards against Oklahoma a few weeks ago with the Sooners focusing on slowing down Parchment.
LT – #78 Hakeem Adeniji
LG – #61 Malik Clark
C – #77 Andru Tovi
RG – #76 Chris Hughes
RT – #74 Clyde McCauley
-The left side of the line is the strength of it. Adeniji has been a starter since his true Freshman season and is the Jayhawks' best lineman. Clark is in his second season as a starter.
– Tovi was benched against TCU, but returned to the Jayhawks starting lineup against Oklahoma.
– Fun fact: Right Guard Chris Hughes is the brother of former Longhorn players, Camrhon and Naashon Hughes. He's a first-year starter this year as a redshirt Junior for the Jayhawks. The Right Tackle, Clyde McCauley, is also a first-year starter for the Jayhawks. He is a redshirt Senior.
On Defense …
DE – #97 Darrius Moragne (14 TKL, 2.5 Sacks)
DT – #90 Jelani Brown (11 TKL, 2.5 TFL)
DE – #99 Malcolm Lee (11 TKL, 1 TFL)
*** This Defensive Line will be the worst that the Longhorns have seen this season in Big XII play. The Jayhawks have to utilize blitzes to help bring pressure most of the time. You can bet yourtop dollar that Kansas will be employing some of the same stunts and twists that the Longhorns have continued to struggle with.
LB – #40 Dru Prox* (30 TKL, 2.5 TFL, 2 Sacks, 1 FF)
LB – #5 Azur Kamara (12 TKL, 3.5 TFL, 3 Sacks)
LB – #15 Kyron Johnson (19 TKL, 3.5 TFL)
LB – #9 Najee Stevens-McKenzie (14 TKL, 4.5 TFL, 1 INT)
– Dru Prox is the team's leading tackler. He and Kyron Johnson utilize their speed to chase plays down. Neither player does particularly well at getting off of blocks.
– Azur Kamara is listed as an LB, but he's the best pass-rusher on the team and spends the majority of his time in a rush posture.
CB – #2 Corione Harris (11 TKL, 2 PD)
S – #11 Mike Lee* (25 TKL, 2 PD)
S – #12 Jeremiah McCullough (10 TKL, 1 INT)
CB – #13 Hasan Defense (8 TKL, 1 INT, 4 PD)
NB – #1 Bryce Torneden (27 TKL, 3 TFLs, .5 sack, 1 FF)
– Hasan Defense and Corione Harris are a talented duo. Harris was a highly-rated recruit out of Louisiana and Defense has started 26 games for the Jayhawks after being a JUCO transfer.
– The best players in the secondary, and Defense in general, are Bryce Torneden and Mike Lee. Lee has started 32 games and Torneden is the team leader in solo tackles. He is impressive in run support.
Special Teams …
K – #46 Liam Jones (4-6)
P – #80 Kyle Thompson
*** The Kicker, Liam Jones, is 4/6 on the season, but both misses have come from between 40-49 yards. He doesn't have much range.
*** The Punter, Kyle Thompson, has been a busy man this season and he is currently on track for an All-Conference type season. He is averaging 45.5 yards per punt and has downed nearly 33% of his punts inside of the 20-yard line. Jones also handles the kickoff duties for the Jayhawks, with 10 of 24 kicks going for touchbacks.
Overall Thoughts …
*** Texas can't let the Oklahoma loss linger and end up costing them this weekend against the Jayhawks. Kansas doesn't have the depth to beat Texas, but if the Longhorns get off to a slow start Kansas has athletes that can make Texas pay defensively.
*** Texas has struggled mightily with Quarterbacks that are able to use their legs (ie., Spencer Sanders and Jalen Hurts). Carter Stanley can use his legs and if Texas doesn't wrap him up or loses contain while playing Man coverage, he will be a problem.
*** Kansas doesn't do anything special defensively and they line up similar to looks that the Longhorns have already seen. The strength of their Defense is their Secondary, in my opinion.
*** Texas has to get off to a strong start otherwise this could be an uncomfortable contest. It won't be a packed house and the Texas fans won't be going crazy. Kansas and new Head Coach Les Miles will undoubtedly be looking for a signature win in Austin. Texas has to be careful not to fall into this trap.
Prediction:
CJ (6-0) Texas – 34 Kansas – 20
Will (6-0) Texas – 42 Kansas – 21
Darius (5-1) Texas – 38 Kansas – 27