Open Post | Weekend, October 4th – 6th
Posted on: October 4, 2019
Josh Eaton | The Latest
– Super K
As you know we reported via sources that the Sooners made a big impression on Josh Eaton and his family, this past weekend.
Following his visit I noted that things are trending towards Oklahoma.
I was able to speak directly with Eaton over the phone this week to get his take. He was fairly guarded in the conversation but I was able to come away with some key things.
***Texas isn't going to give up on this fight. In fact, when I spoke with him he had just gotten off the phone with Texas cornerbacks coach, Jason Washington.
***It did seem clear that he saw something at OU both in terms of the depth chart and a "family atmosphere" that stood out to him.
"They're a big family out there. The whole community is a family. It doesn't matter if you play football or not..out there, everyone is connected no matter what sport you play, no matter if you play sports or not – it's a big family out there".
***I got the sense that Josh found a level comfort there that maybe he didn't expect. This was his second visit to OU but his first visit was a very brief unofficial visit.
***It should be noted however that Josh has spent a lot of time in Oklahoma in general given that his uncle lives up there.
***In terms of what's going to help Josh make a decision he noted that it'll be the family feeling that he gets and looking for what each school's plan is for him after football in case his NFL aspirations don't come true.
He's looking to major in sports management.
***The big question I've had is whether a final decision – whether to stick with Texas or flip his commitment – would be coming anytime soon.
According to Josh he still has visits he'd like to take before he makes any certain decision. He tells me that he will take his official visit to Texas.
He is also eying possible OVs to LSU and Miami.
***Josh says he wants to wait till February to sign. Obviously that can change but he says that's his plan right now.
***My conversation with Josh corroborated what I had heard via sources – that this one is trending strongly towards OU. However, with him taking an official visit to Texas and unlikely to make it back up to OU again, this could obviously change.
---
Hayden Conner Talks Commitment, Recruiting For Texas
– CJ Vogel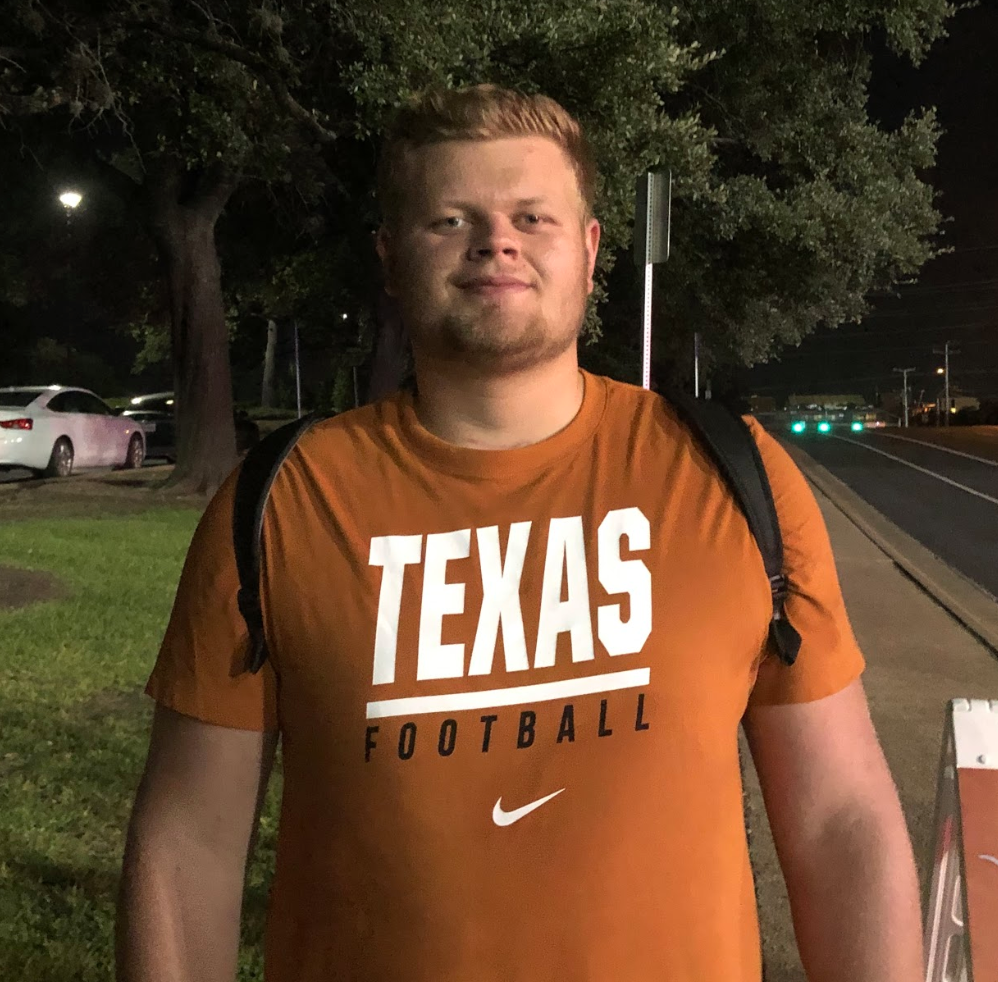 It's been roughly ten weeks since 2021 Katy Taylor OL Hayden Conner surprised the recruiting world and committed to the Texas Longhorns. With the season in full swing, Conner provided some updates to his performance and who he's working on as a recruiter.
So far, there is a lot to like about the progressions Conner has made in his game.
"The season, for me, has personally gone really well," said Conner in an interview Tuesday evening. "I've tried out some new things in-game that I didn't do last year."
"I'm a lot more proficient with my hands than I was last year. Last year I was more of a placement kind of guy, whereas this year, I am more placement and hands, so I have added another element to my game."
Conner added that he set the Katy Taylor school-record for pancakes in a game with 20 pancakes against Morton Ranch earlier this season using this technique.
Having been on campus several times now, Conner has been able to strengthen a relationship with OL Coach Herb Hand that began before he was seriously considering Texas. Hand has offered advice to Conner when the two watched his film together and Conner said he has taken a liking to the play of Longhorns LT Samuel Cosmi who is experiencing a phenomenal season so far.
Just take a look at these clips.
Conner also alluded to the offense Taylor runs, which is what he called a "pre-K version of the Texas offense," and said he felt like he is getting a good taste of schemes and blitz pick-ups he would see at the next level.
Of course, Conner and future teammate Jalen Milroe have been the vocal leaders of the 2021 class, and the two of them have several targets in mind to join the class.
"I can't say who it is, but there is a guy in the Houston area that is on the verge (of a commitment) that we are working on."
Take that for what's worth, but don't expect the recruiting to stop for Conner until he is all the way moved in the San Jacinto dorms on campus.
---
One on One's | Texas vs. West Virginia
– CJ Vogel
The bye week is over and gone and it's time to get right back into the swing of Big 12 football.
Matchup One: WVU CB Hakeem Bailey vs. Devin Duvernay
There is a big reason why the Mountaineers rank in the Pro Football Focus' top 15 when it comes to pass coverage, and his name is Hakeem Bailey. Already with five pass deflections this season, Bailey has been a sure-fire No. 1 corner that all teams strive to have.
Bailey at times this year has shown signs of a future player on Sundays, while also having mental lapses and plays that result in six points and the fight song being played for the opposing team – similar to that of Kris Boyd last year. It's no secret just how important Duvernay has been to the Longhorn offense this year and this is no reason to expect that volume or production to slow down anytime soon (especially if Collin Johnson does not suit). Which Hakeem Bailey will come to play against the Longhorns will go a long way in determining the level of success Texas has through the air when they head to Morgantown.
Matchup Two: LT Colton McKivitz vs. Malcolm Roach
Malcolm Roach has been the Longhorns' top graded defender so far this season. Though without a sack, he has accumulated 10 quarterback hurries this season, the most of any defender on this Texas team. The senior has been finding ways to be disruptive in ways that aren't accounted for in the post-game boxscore stats and he'll need to keep the same intensity this week when he comes off the edge against 6-foot, 7-inch and 312 lb left tackle Colton McKivitz.
So far this season, McKivitz has allowed just one sack to opposing pass rushers and has proven to be a real solid cornerstone for the Mountaineers offensive line. Plays like the one linked below show why it's important to keep the mammoth tackle from reaching the second level on designed pulls or zone runs. The two will certainly have a fun battle this Saturday afternoon.
---
Linebacker Recruiting | Josh White & New Offer
– Super K
Texas is still in the market for linebackers in this 2020 class. A couple of noteworthy things happened yesterday on the linebacker front.
***First, Texas offered 2020 Ole Miss linebacker commit, Jaqwondis Burns (IMG Academy).
Despite playing at IMG and being committed to Ole Miss, Burns is originally from Texas so I imagine this is going to be one to watch.
I'll see what I can find out here and when we can expect a visit.
***On the Josh White front, I've mentioned for a while that Texas has continued their pursuit in hopes of flipping him from LSU. He was one of the players Herman went to see during the bye week.
This isn't necessarily anything definitive but certainly worth noting, yesterday, LSU offered in-state linebacker and Sooners commit, Edgerrin Cooper.
I spoke with a source on the OU side about it and was told that they believe this may be a sign that LSU is feeling less confident about holding on to Josh White.
When the Sooners began pursuing Cooper, it didn't seem like an LSU offer was in the cards for him. So, my read would be similar to that of the Sooners. With White, LSU has two inside linebackers committed in the class which we believe is what they are looking for.
LSU isn't going to offer an in-state player (Cooper is from Louisiana) if you aren't prepared to take his commitment. So, again, whether it's White or Sampah (their other ILB commit), it does seem LSU is concerned about losing someone.
I do expect White to make it to Texas for an official visit at some point but he's been pretty quiet since his LSU commitment, playing things close to the chest.
---
Know Your Opponent | Week Six – West Virginia
– D.T.
West Virginia (3-1, 1-0)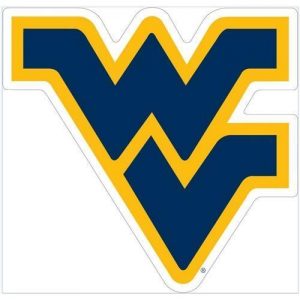 Head Coach – Neal Brown (1st Year, previously Troy)
Co-Offensive Coordinators – Matt Moore (1st Year) & Chad Scott (1st Year)
Defensive Coordinator – Vic Koenning (1st Year)
Special Teams Coordinator – Blake Seiler (1st Year)
(Games scouted: NC State, Kansas)
On Offense …
QB – #12 Austin Kendall (65%/6td/3int)
RB – #6 Kennedy McKoy* (48/168/3tds)/#32 Martell Pettaway (21/63/2tds)/#4 Leddie Brown (19/107/1td)
FB – #42 Logan Thimons
– #12 Austin Kendall is a first-year starter that spent the first three years of his career at Oklahoma. He was a former consensus top-100 recruit. Kendall was granted immediate eligibility after enrolling at WVU this past spring. He's thrown for six touchdowns and is averaging 217 ypg through the first four matchups of the season. In a refreshing contrast to the Longhorns last opponent, Kendall is not much of a threat at all running the football, which hinders what they can do a bit.
– #6 Kennedy McKoy and #32 Martell Pettaway gave the Longhorns some issues a year ago in Austin. Their effectiveness this season has been hindered a bit by the coaching change as well as the departure of All-Conference QB Will Grier. #4 Leddie Brown is a Freshman that has some juice when he enters the game fresh after McKoy and Pettaway get things started.
WR – #13 Sam James (26rec/263yds/1td)
WR – #1 T.J. Simmons (13rec/125yds/0td)
WR – #15 George Campbell (4rec/100yds/3td)
WR – #18 Sean Ryan (10rec/98yds/0td)
– West Virginia uses a bunch of different guys to catch passes, but the guys listed above are the top four at this point statistically. #13 Sam James is their leading WR by a large margin and he's the guy that they want to get the ball to whenever they see a favorably matchup. #1 T.J. Simmons is a name that should be familiar to Longhorn fans after last season and #15 George Campbell is a former 5-star recruit that transferred in from Florida State. Campbell is tall and fast, scoring on 3 of his first 4 touches this season.
– WVU apparently doesn't utilize a TE at all in their passing game. This is likely the most favorable matchup that the Texas secondary will have faced to this point outside of Rice.
LT – #53 Colton McKivitz*
LG – #74 James Gmiter
C – #68 Briason Mays
RG – #76 Chase Behrndt
RT – #72 Kelby Wickline
– The Left Tackle, #53 Colton McKivitz, was an All-Big XII selection last season and is the best player on the Mountaineer offense on paper. He hasn't looked nearly as good playing on the left side as he did last season when he was on the right. He struggled mightily last week in pass protection against Kansas.
– Fun fact of the day: The new Right Tackle, #72 Kelby Wickline, is the son of former Texas Offensive Line coach Joe Wickline.
– I think that West Virginia is average up front outside of McKivitz and it has shown early this season with the team only averaging 107 yards per game on the ground. Texas can have success against this line with their physical style, especially versus the interior guys. Kansas sacked Austin Kendall three times last week.
On Defense …
DE – #46 Reese Donahue (9 tackles, 1 sack)
NT – #56 Darius Stills* (12 tackles, 6.5 TFL, 4 sacks)
DE – #13 Jeffery Pooler (7 tackles, 1 sack, 1 PBU)
– While they show a 3-man front on paper, #33 Quondarius Qualls spends the majority of his time playing with his hand in the dirt or on the LOS in a rushing stance.
– #56 NT Darius Stills, a true Junior, has been the best player on the defense and arguably on the entire roster through the first four games of the season for the Mountaineers. He's undersized for a traditional Nose, but uses some elite quickness to cause disruption in opposing backfields. Stills has NFL bloodlines too, with his father, Gary, being a 3rd Round pick in 1999.
– If Texas can keep Stills in check, WVU doesn't have any other guys along their defensive front that should cause Texas too many issues, in my opinion.
Hybrid DE/LB – #33 Quondarius Qualls (13 tackles)
LB – #10 Dylan Tonkery (16 tackles, 1 sack)/#34 Shea Campbell (8 tackles, 1.5 TFL)
LB – #35 Josh Chandler (32 tackles)
– #10 Tonkery and #34 Shea Campbell take turns manning the MIKE position for the Mountaineers. They are both average players based on the two games that I looked at.
– #35 Josh Chandler is the leading tackler on the team and the next closest guy is double-digits behind him. He's got the best nose for the ball out of the group.
CB – #24 Hakeem Bailey (22 tackles, 5 PBUs)
S – #29 Sean Mahone (18 tackles)
SPEAR (Nickel DB) – #9 JoVanni Stewart (17 tackles, 2 PBUs)
S – #4 Josh Norwood (21 tackles, 2 PBUs)
CB – #28 Keith Washington II* (8 tackles, 2 INTs, 3 PBUs)
– Washington II and Bailey are a veteran duo that have a lot of experience under their belts. They form a very formidable duo. Bailey is the best DB on the team
– Norwood, Stewart, and Mahone are among the second wave of leading tacklers on the team. Stewart plays a role similar to that of BJ Foster in the Texas defense. Mahone plays the Field Safety while Norwood usually mans the boundary.
Special Teams …
K – #30 Evan Staley
P – #96 Josh Growden
*** Pre-season All Big-XII selection K Evan Staley isn't off to a great start. He's 6/9 on the season (66%) with all of his misses coming between 40-49 yards.
*** P Josh Growden is solid, but he doesn't have the leg to flip the field if Texas is able to force WVU to punt from deep in their own territory.
Overall Thoughts …
*** Offensively, "quick game" in the passing game is what WVU is most comfortable with. They like to try to get Kendall in rhythm with something easy early on almost every drive. If he doesn't have success on the early downs, it usually results in a punt. If he does have success early, WVU is usually able to string a few first-downs together and get things going.
*** They also incorporate a ton of RPO (run-pass option) plays into their run game and what they want to do, but I believe that having a QB who isn't much of a runner hinders what they want to do. Teams have no reason to leave a spy for Kendall or commit a run-defender to him because he isn't a threat to hurt you. Watching the NC State and Kansas games, there were numerous times where Kendall would carry out a run fake and it did absolutely nothing as far as influencing any false steps from the defense. I'm not worried about Texas defending the run after what they did to Chuba Hubbard and Oklahoma State a week ago. Especially with no Spencer Sanders to deal with.
*** Defensively, the Mountaineers run a ton of zone coverage on the back end. This means that if the Texas Offensive Line is able to give Sam Ehlinger time (no reason to believe they can't) his Receivers will have quite a few holes in the zone that they will be able to exploit.
Neutralizing the Nose Tackle will be the key to Texas having success offensively. This will force WVU to have to blitz out of their zone looks in order to get pressure on Ehlinger, which can/will result in even more open spaces. This will also open up the play-action passes that are sure to come later in the contest.
*** On paper, this is a game that the Longhorns should win and win relatively comfortably. West Virginia (and their fans) will be extremely excited to see the Longhorns come in to town and if Texas is unable to get things going early, they will likely find themselves in much more of a dogfight than they really want to be in one week prior to the RRR.
Predictions:
CJ (4-0) Texas – 37 West Virginia 13
Will (4-0) Texas – 38 West Virginia 21
Darius (3-1) Texas 38 – West Virginia 20
---
All Four Cornerbacks | Team Note
– Super K
Earlier this week, coach Todd Orlando said that as far as the cornerbacks goes, this weekend, "you're going to see all four of them".
It's been a rocky road back there, so far. It seemed Green was the only entrenched cornerback and even he was struggling with technique issues before he went down.
Earlier in the season, Texas also played Josh Thompson at cornerback which was interesting because it seemed to show a lack of trust in some of the other guys. But Thompson went down as well.
So, this weekend will be another audition for Kobe Boyce, Anthony Cook, D'Shawn Jamison and now freshman, Kenyatta Watson.
It's important that Texas finds something that works this week as they head into the Red River Rivalry, which could decide the college football playoff spot for the Big 12.
I'm personally excited to see more of Watson. However, in talking to some folks, it sounds like this is the first week Watson has really received a lot of reps.
Despite how athletic he is, it's hard to get used to the game if you haven't taken many reps in practice. Hopefully ramping up his reps this week will have him prepared to at least demonstrate what he can do as an athlete.
I expect Texas to high/low CeeDee Lamb next week, regardless of who covers him, but it's important to find someone to ensure that whoever covers Rambo on the other side isn't letting him run free.
I'll be watching the cornerback rotation and really hoping we see some flashes out of Watson.
On a related note, despite minimal reps, we were able to see the talent of a young guy like Chris Adimora. Despite limited reps and playing an extremely difficult position, he showed he can play. If not for injuries, we wouldn't have known that.
Perhaps Texas has a similar situation in Watson or the light will come on for one of the other three.
---
Health Update Ahead of WVU
– CJ Vogel
Head Coach Tom Herman provided some health updates on some notable players before the Longhorns load up and head east to West Virginia.
Updates:
Collin Johnson – GAME TIME DECISION – No. 9 won't play unless he's 100%, however he is traveling and will suit. Johnson received a PRP injection to help the long term recovery.
BJ Foster – EXPECTED TO PLAY – Foster's hamstring is looking optimistic.
Kirk Johnson – ACTIVE – Welcome back to the active list, Kirko!
Jordan Whittington – INACTIVE – Whittington will not travel with the team as he recovers from sports hernia surgery.
Demarvion Overshown – DOUBTFUL – Neck/back still not quite 100%
Won't Travel: Jalen Green, Caden Sterns, Josh Thompson, Jordan Whittington
Running back : Roschon Johnson and Keaontay Ingram are expected to get the bulk of the carries. Though it is nice to see a fuller house in the RB room with Daniel Young and Kirk Johnson back in the fold.