Open Post | Tuesday, November 5th
Posted on: November 5, 2019
TFB Talking Point | Coaching Grace Period Shortening?
– Charlie S
Yesterday, Florida State fired head coach Willie Taggart after one and a half seasons as head coach.
Let's say that again…a major football power program fired their hand-picked head coach, one who they 'stole' from Oregon after one and a half seasons.
Taggart succeeded Jimbo Fisher who departed Tallahassee for College Station and he went 9-12 at FSU, with an 0-5 record against rivals Florida, Miami and Clemson.
A sloppy 27-10 loss to Florida State rival, Miami, in which his team looked undisciplined and uninterested, proved to be the final straw.
Prior to hiring Taggart, Florida State had a grand total of two head coaches in the previous 42 years as Bobby Bowden and Jimbo were in the position for 34 and 8 years respectively, so there was no real history of a reactionary program. Both Fisher and Bowden had some down years, but they were afforded the time to right the ship and were allowed to stay as long as they liked.
Taggart wasn't given the chance to right his own ship (and I am not saying he shouldn't be fired, cause he was pretty terrible) but that led me to think about the coaching landscape as a whole and the shortened timeline for success that seems to be the new norm.
Willie Taggart was given one and a half years.
We all experienced the Charlie Strong era. He was given three years.
We see the angst in Tennessee through the first two years of the Jeremy Pruitt era.
We all know Clay Helton is on the hot seat at USC, just two years removed from a PAC 12 Championship.
We can see that Chad Morris is under some real scrutiny and may be the next out the door following a 4-17 start in his first 2 seasons at Arkansas…I don't see him surviving to see year three.
Are these guys the exception? Or has the timeline for success jumped from a mantra of 'Coaches need four years to fully get their program to the point they expect' to 'They don't win or drastically improve in their first 20 games, they're never gonna so let's get rid of them'?
Also, does the firing of Taggart set off a chain reaction that lights a fire under some head coaches in regards to making staff changes they may not otherwise have been compelled to make so early in their tenures due to the reality that anyone can be fired at any time?
The coaching silly season started early this year…it will be interesting to see the full effects of what seems to be a shortened grace period for head coaches around the country as other fan bases and big money donors say 'Heck, if Florida State can fire Willie Taggart after a year and a half, why are we hanging onto this guy who has been here three or four years and we aren't where we want to be (no matter how realistic or unrealistic the expectations are).
Is Willie's case the exception…or will it become the new norm?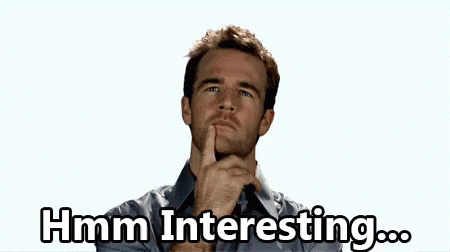 ---
Updates | Visitor and Herman Meeting
– Super K
A few things this morning…
***We will be working on getting a list of visitors together but I had early on that Texas native and Ole Miss Linebacker commit, Jaqwondis Burns (IMG Academy) would be taking an official visit to Texas this weekend.
I believe that is still the case but I'm working to get additional confirmation.
***Also, was told that Herman had yet another meeting yesterday with some of the freshmen.
I gather that he is trying to continue to build a relationship with them and ensure that they return. As I mentioned, there have been a number of young guys who have expressed desire to transfer.
So, Herman continues to work to get them through the freshman blues.
***Lastly, I did recheck on things with recent 2020 offer, Taye McWilliams (Lamar Consolidated) and it was made pretty clear to me that he wants to remain at running back.
I was told that the reason Texas offered him at linebacker is that Taye had said he would consider linebacker. But it sounds like that is no longer the case.
A big priority right now is making sure that whatever happens with the coaching staff, Texas doesn't have a major gap in recruiting at certain positions.
Although, I should note that I do think that if Texas wanted, they could quickly become the most athletic linebacker core in the country. I mean, guys like DeMarvion Overshown and maybe even Tyler Owens could be some wildly athletic linebackers. And, I'd find a way to get an athlete like Byron Hobbs on the field at one of the linebacker spots.
---
Health Update | Herman Presser
– CJ Vogel
Texas hosts a pivotal conference match-up this weekend with Kansas State coming to town and luckily, they'll be returning several key members of the defense.
HEALTH UPDATE
Caden Sterns – knee – practicing this week
Jordan Whittington – sports hernia – practicing this week
DeMarvion Overshown – neck/back – cleared to practice
BJ Foster – "probable" for Saturday
Jeff McCulloch – shoulder – attempting to practice this week
Chris Brown – fractured forearm – OUT
Josh Thompson – ankle – OUT
The entire injury report, with the exception of Whittington, consists of defensive players. However, many will be back which bodes well for Texas who faces a red hot Kansas State team who is riding a three game win streak, which includes an upset over Oklahoma.
HERMAN PRESSER
** Herman made it clear he is well aware of the Big 12 standing situation and is honed in on the team going 1-0 against Kansas State.
He mentioned that the road to the Big 12 title is still alive, though the margin for error is "pretty slim"
** Herman on the KSU Offense: "I think Skyler THompson is actually really thriving in this new offensive system… They're very creative in what they do and the schemes that they run. It's fun to watch. It's very unique."
** After meeting with members of the 2019 recruiting class, Herman said his relationship with the bunch has been "solidified a bit"
**Herman on the return of Caden Sterns: "Experience. Like you guys saw most of last season, he's got a knack for the football. He doesn't mind throwing his body around at all. Extremely smart football player."
GAME PREVIEW
Texas opens up as a 5.5-point favorite.
Kansas State will be playing their second straight road game after facing in-state rival Kansas last weekend.
Texas will be returning multiple starters in the secondary, where they have clearly struggled in weeks past.
---
Shhh News | November 4th
– Charlie S
Good news coming…Bryan Carrington sent out the famous 'Shh' emoji you have all come to love a half an hour ago…
It's someone we are big fans of…also hearing you will find out in the very near future, most likely today!