Open Post | Weekend, November 22nd – 24th
Posted on: November 22, 2019
Retaining Talent | Inside the Program
– Super K
The Texas fan base is starting to ask the question we posed to you all recently. Is Tom Herman a championship coach? Is it too early to tell?
For my first post on this subject, I want to start by addressing one of the big concerns I have and also, one of the big concerns Texas fans seems to have.
For some Texas fans, the prospect of Herman not being the guy is scary because there is a fear that it will be yet another rebuild.
I don't share that concern…right now.
One of the primary reasons a coach doesn't win right away is because of lack of talent or lack of talent fit (a passing team inherits a bunch of run blockers, etc.).
I want you to think about Matt Cambell or Matt Rhule and simply imagine those two coaches being right where they are but instead of their players, they have Herman's players. Do Campbell and Rhule win more or fewer games with Herman's current players?
I see a lot of talent in this program.
***I don't see Jalen Green at OU
***I don't see a Kiondre Coburn at Iowa State
***I don't see a Sam Ehlinger…at any Big 12 school.
Here is the concern I have. Currently Texas is stacked with talent and they'll have an excellent senior QB running the show next year.
But…
***There are very serious concerns about transfers coming at the end of the season. I don't want to get into specific names. I know some of the guys who have been rumored to transfer, likely won't. But there are enough guys that really could and I believe it could have a real impact on Texas' team next year.
***I don't know exactly what can keep that from happening. In some cases, I think a position coach may be enough. In some cases, it may not matter as long as Herman's military-type culture is still the culture at Texas.
***What worries me is that if your senior QB doesn't have enough weapons and you're going into what is going to be a dynamite Big 12 next season (absolutely stacked), Herman may not win enough next year…
***Then you're looking at year five with a new QB, a bunch of defensive guys who are draft-eligible after next season (year four), and limited young talent. Texas is already taking some hits in the 2020 recruiting class. Will there be young talent in the 2021 recruiting class after this season?
I'm sure the AD is hearing rumblings of possible transfers…it's too loud not to. If I'm him, that is one of my big concerns and is going to be part of my evaluation of Herman and this staff.
CDC needs to figure out, who is staying and who is leaving and if the hits are significant enough on the leaving then he has to figure out what it will take to retain them.
The stakes are going to be much higher next year. If Texas wins, all is well and the restocking will continue. If not, then you'll be looking at a serious rebuild. I'm not advocating a new head coach. That's above my pay grade. What I'm saying is, anyone can win at Texas next year if the talent is retained. But if the talent isn't retained in the offseason, it's a concern that may prove lethal for this staff.
---
Positional Report Card | Texas vs. Iowa State
– The Football Brainiacs
Position Group Report Cards – Iowa State
Darius has the offense
Quarterback (C)
Sam Ehlinger was 22-of-40 (55%) for 273 yards and 3 touchdowns. The stat line is a bit misleading. I thought that Ehlinger was very inconsistent in this ball game. The play to Malcolm Epps was awesome. The touchdown to Brennan Eagles was a tremendous effort by Eagles and the touchdown to Keaontay Ingram should have been blown dead due to an Illegal Procedure. I thought a few of his passes where off the mark and Devin Duvernay and Brennan Eagles bailed him out, when they could have been bigger plays had the ball been placed properly. Ehlinger didn't seem interested in being aggressive and attacking downfield until Texas was in obvious passing situations.
He was completely ineffective as runner and looked a step slower than usual. After rushing for only 27 yards on 12 carries and looking a bit tentative while doing so, I'm not sure how viable an option Ehlinger is going to be in this facet of the game for the remainder of the season. He didn't appear to WANT to run the ball this weekend and it wasn't the first time this season. He did pretty much all of his rushing damage on scrambles. I would say that Texas may be in the market for a philosophy change, but that would require them having a set philosophy going in to each week, which I can't say there has been much evidence of.
Ultimately, Ehlinger continued to be the leader that we have grown accustomed to him being and he gave the Longhorns the lead late in the game. I do believe that he would have driven Texas back down the field on a game-winning drive had he received an opportunity, but we will never know.
Running Backs (D)
The Longhorns' running game was completely nonexistent in Ames. Keaontay Ingram and Roschon Johnson combined for just 27 yards on 14 carries(1.9ypc). Ingram's longest run on the day was 7 yards. Johnson's longest run on the day went for 5 yards. Ingram was also responsible for a 3rd-and-1 sack with a poor effort attempting to cut the defender.
In the passing game, Ingram contributed 45 yards on 4 catches, including a 22-yard score, where he beat a Linebacker up the seam when the Cyclones brought a Zero Coverage blitz. Johnson added 17 yards on 2 grabs, including a first down.
While Running Backs need lanes to run through, I don't feel like Ingram or Johnson did a good enough job seeing cutback lanes when they were available (Johnson did this 2x) and making guys miss or breaking a tackle appeared to be out of the question. This group didn't look good at all this weekend and Texas won't win a single game the rest of the season with this type of performance from these guys.
Wide Receivers/Tight Ends (C)
Let me start off by stating that I knew that Texas would miss Collin Johnson after hearing that he was ruled out, but I didn't expect it to be as bad as it was, especially early on. Prior to Texas' final drive of the first half, their Wide Receivers had a total of 36 yards between themselves. That is embarrassing and an indictment on the players in that room not named Devin Duvernayand the coaches that work with those guys every week.
Brennan Eagles stepped up after a slow start. He finished with 84 yards on 4 grabs (21ypc), including a highlight-reel grab on a 12-yard touchdown. He and Duvernay (9-107) are the only reason this grade wasn't much lower than it is.
Marcus Washington got his first career start and promptly dropped a pass on 3rd down on the opening drive that would have been a conversion. We didn't see much of him after that. Washington getting the start appeared to be a situation of trying to keep a Freshman from out-of-state happy. However, once he failed to perform he was replaced, and rightfully so.
John Burt hasn't been a threat in the passing game at Texas for a few years now, yet he continues to log heavy snaps every week. You're not a deep threat if you're not a threat to actually catch the ball. He also didn't block well at all, unlike last week. I don't understand.
Malcolm Epps is limited as a Wide Receiver due to his inability to get open and create separation, at the same time, I feel like Texas doesn't necessarily use his size the way that they should. He did a solid job boxing out the DB and using his body on the 4th down touchdown grab. Like Burt, he's not a legitimate threat either, but I can at least say that he appears to be slowly improving. He was on the field too much for my liking, though.
Jake Smith showed up on my TV screen a few times walking around after plays, but he wasn't included in the offensive game plan at all. He should be on the field before Burt and Epps under any circumstances.
Congrats to Al'Vonte Woodard for registering his first-career catch. Texas may end up having to rely on Woodard much more than they expected in the not-to-distant future.
Jared Wiley and Reese Leitao were non-factors.
I'm extremely worried about this group moving forward into next season.
Offensive Line (C)
To my surprise, the Texas Offensive Line was unable togenerate much movement in the running game, following a nice performance last week against Kansas State. The few instances where they did get movement or create a lane, the Running Backs weren't able to find the hole in time. The result was Texas producing only 54 yards for the entire game on the ground. That's against a 3-down Iowa State front, which is unacceptable.
Texas doesn't do itself any favors with their predictability, at the same time, the Texas coaching staff preaches being able to "impose their will" and toughness. To be unable to gain one yard on multiple occasions this season is alarming and ultimately what led to this grade. Texas was only 6-of-17 of 3rd downs against the Cyclones and Texas had a Big XII season-high eight 3-and-outs.
There was a time earlier this season when Herb Hand was the toast of the town and the Texas Offensive Line was viewed as the strength of the team, that seems like ages ago. This group held up well in pass protection, surrendering only 1 sack as a unit. Sam Ehlinger had plenty of time to throw the football last weekend, thanks to his guys up front.
CJ has the defense
Defensive Line (D+)
For as much heat as Todd Orlando is receiving this year, at least the man is trying to generate pressure. The defensive line as a group has accumulated a whopping 3.5 sacks this season. Name any defense in the nation that would be successful with essentially no pass rush at all? Once again vs. Iowa State, the DL recorded zero sacks and no QB hurries.
For the first time in a while, Keondre Coburn was not a factor. The big man in the middle didn't record a tackle and was double teamed almost every play.
I'm still a believer in Moro Ojomo. Once again he showed signs of what will one day be a top notch DL when he's not asked to eat up blocks for a stunt or another LB blitz that will fail to reach the QB.
As for the others on the line, there isn't much to be hopeful about. Marqez Bimage and TaQuon Graham haven't really improved as the season has progressed, but I can't necessarily put the blame on them.
Malcolm Roach was solid on the edge again. I'm sure I don't even need to say it, but stay onsides…
Iowa State rushed for 112 yards on 30 rushes. For a while, it felt like the only reason Texas was in the game was because Iowa State abandoned the run for a little. They were running at will.
Linebackers (C+)
Just like the DL, this group has been very frustrating this season.
Joseph Ossai might play the hardest of any member of the current defense. But he looked lost in the middle. Still, he's effective and will make an NFL team very happy one day.
On the re-watch, it's hard to find a given snap that didn't have one or both LB blitzing. Still, very little to show for it.
Ayodele Adeoye didn't play.
Again, Juwan Mitchell is real solid. Wish he had a knack for reading plays earlier in their development. His play style is so fun to watch against Big 12 offenses.
At some point, Texas either needs to abandon the LB blitz or figure out how the hell to reach the QB. It's incredibly frustrating how there isn't more success with how much they bring pressure.
Defensive Backs (C+)
What an ugly start to this game. Iowa State stormed down the field and the Texas defense looked absolutely lost. The pump fake at the goal line got four Longhorns to bite. Seriously? Not one guy went with the TE who was wide open in the back of the endzone for one of the easiest touchdowns Texas has allowed all season.
Brandon Jones was the man who had his eyes caught in the backfield on the first touchdown, as it was very evident when BJ Foster turned around right away on the play and scolded him with his body language.
D'Shawn Jamison and Kobe Boyce lost contain on seemingly every play that came to the outside. That's on the coaching.
I have a really hard time grading D'Shawn Jamison. His INT in the 2nd quarter was textbook CB coverage on an in-route and a play not many other DB in the Big 12 can make. But Jamison has struggled all season with getting beat deep and would have been torched again with a good throw by Purdy.
On the 75-yard bomb allowed on the first play of the second half, Chris Brown stayed in the flats and Kobe Boyce followed the 10-yard dig, allowing the wheel route essentially 30 yards of open space. A long touchdown allowed is nothing we haven't seen during the Herman era, however.
Caden Sterns recorded seven tackles and a sack. I didn't hate the involvement of Sterns in the blitz game, smart player who will find ways to the ball.
Demarvion Overshown is too good to be off the field. He'd make one hell of a linebacker. He needs to work on containment, but other than that, the dude just finds ways to the ball. I'm a fan.
After missing the first half because of the targeting call, Jalen Green played well. I thought the defensive pass interference on the final drive was a soft call.
Unfortunately, Anthony Cook went down with injury, D'Shawn Jamison left with the trainers and BJ Foster still doesn't look like he did last year. Truly unfortunate.
Special Teams (B+)
If we've learned anything over the past couple of weeks, it's that Texas does not have a punting problem. In what appeared to be the Chris Naggar show for the first half, the Arlington native punted nine times with an average of 40.7.
Naggar put Texas in a great spot at the end of the game with a 67-yard bomb that downed Iowa State inside the 20 on the final drive of the game.
Texas didn't allow a single punt or kickoff return yard. Nice job by each specialist to erase that aspect entirely from the Cyclones' game.
Brandon Jones had one punt return for five yards. With the way that has gone this year, that's a win in my book. (I guess).
There needs to be a change at the helm of the special teams unit. Texas is too talented and too athletic to be returning kicks that don't cross the 20-yard line seemingly every week. It's ridiculous and needs to change.
---
The Culture | Inside the Program
– Super K
Tom Herman's teams are tough. You're not going to blow out a Tom Herman coached team.
Even in his first year at Texas in the Red River Rivalry, his team refused to go quietly into the night. They gave Baker Mayfield and the Sooners all they could handle. That was an OU team that went on to play in the playoffs and lose narrowly to UGA.
This season against LSU, the Horns were a play or two away from winning.
That kind of toughness and resilience is what you want to see from a team.
I have tried to figure out specifically what the source of players' malcontent is. I've spoken to a lot of people and I've come to the conclusion that the very thing that makes them such a tough and resilient team is the very thing that has led to some players being a disgruntled.
What I gather is that Herman and company run a military type of culture, complete with ample military references in their speeches to the players. And, we all know the eating burnt toast type stories.
What I gather is that Herman's staff is detail oriented in that they seem to think a breach of a small task leads to the breach of larger more impactful task.
Sounds like what a team needs.
But it's a fine line. When does aggressive coaching go too far? When does accountability start to feel like nit picking? When do you push players too hard or too fast?
Herman makes his players believe that the difficulty and the details of the way they run their program and establish their culture is the price of winning.
But, what if you don't win?
Other programs lose games but you don't hear the kind of grumblings from inside the program that we are currently hearing. Other programs have young guys that don't play early, but you don't hear about all the potential freshman transfers.
After speaking with a number of people about this and after taking it all in, I've come to a few beliefs:
1) If you're going to be an austere head coach or you're going to be the bad cop, you better have some players coaches on campus. Too much stick and not enough carrot will leave a player broken. Players can take a lot from coaches for their teammates, the fans, and this game but they have to know that those coaches love them and have their best interest at heart. If Herman wants to run a tough program, that's great but he has to have positions coaches who will love on the kids, get to know the kids, connect with the kids and be the kind of coaches they feel like they can come to. Being tough and being loving aren't mutually exclusive. Be more Miyagi dojo and less Cobra Kai.
2) You have to support the players love for the game. These players go through a lot and they're under a lot of pressure. I spoke with a source after the Red River game this week who told me something to the effect of: it's bad enough to lose but it's worse when the players look over and see their rival having fun and they're not.
There seems to be something going on in the culture of the program that's zapping the fun out of the game. Winning isn't the only thing that's fun. This is a game and typically, the best players are playing loose and having fun.
3) This is related to point three above. There are two ways to go in establishing effort. You can make your players play hard for you because they fear you and the consequences of their breach. Or, you can make them want to do what's right out of love for you. They say Dabo Swinney doesn't allow any cursing in his program. I'm not saying you have to go full on Dabo Swinney but a good balance is important. Fear has it's place but love needs it's spotlight as well.
4) This isn't the military. I've heard Herman's staff likes to use a lot of military references. But these kids aren't going to war. Use of military references in football is common and I think helpful but you can't forget that there is a night and day difference in reality between the seriousness of war and the joy of a game. It shouldn't be hard to keep them loving a game they've loved since they were five. Winning can be a primary motivator but it can't the only motivator.
On that final point I will note that when Strong left, despite the losing, his players were broken up. You see it all over the country, when even a bad coach leaves, players support the coach. I remember Jason Candle's players going into the AD's office and demanding he get the HC job at Toledo when Matt Campbell left.
From what I gather, this is not the reality for most of the Texas players and these coaches. In fact, at this point, I've come to believe that there will be an absolute need to make staff changes in order to keep certain players. It shouldn't be that way.
You have to be held accountable to win. You need a tough program to win. But, without real love and connection, you've got mercenaries…not a band of brothers.
---
KYO | Baylor
– D.T.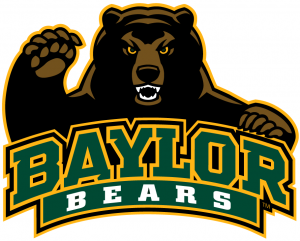 Head Coach – Matt Rhule (3rd year)
Offensive Coordinator – Glenn Thomas (2nd year)/Jeff Nixon (3rd year)
Defensive Coordinator – Phil Snow (3rd year)
On Offense …
Baylor runs a Spread Offense. They love to get their playmakers in space, but they also have the ability to run the football effectively.
QB – #12 Charlie Brewer
RB – #6 JaMycal Hasty/#7 John Lovett
TE/H-Back – #91 Rob Saulin
– Brewer is among the top QBs in the Big XII, ranking 2nd in yards per completion, 3rd in completion percentage, 4th in passing yards, and 5th in passing touchdowns. He also has the ability to move the sticks with his legs.
– Hasty (503) and Lovett (537) have combined for over 1,000 yards this season through 10 games. They both have home-run ability and the ability to break tackles/make guys miss. Texas needs to wrap up in this ballgame.
WR – #14 Chris Platt
WR – #81 Tyquan Thornton/#21 Josh Fleeks
WR – #5 Denzel Mims
WR – #13 R.J. Sneed
– Baylor has an explosive group of Wide Receivers. Mims is the leading receiver (767 yards) and Thornton is second (613 yards). Platt, Fleeks, and Sneed all have the ability to make big plays. This is, in my opinion, the deepest group that the Longhorns will face this season.
– The Bears will also use Fleeks out of the backfield on Wheel and Option routes.
LT – #79 Casey Phillips
LG – #52 Sam Tecklenburg
C – #63 Jake Fruhmorgen
RG – #55 Xavier Newman
RT – #56 Blake Bedier
*** Fruhmorgen is a huge Center (6'6). He's a transfer from Clemson. Newman and Tecklenburg have experience, while the Tackles are a JUCO transfer and Redshirt Freshman. This unit has been together all season long.
On Defense …
The Bears utilize a 3-man front. Their defense predicates upon speed. I think their Cornerbacks are really aggressive.
DE – #9 James Lockhart
NT – #99 Bravvion Roy
DE – #93 James Lynch
*** The Baylor 3-man front has combined for 27 TFLs this season and 15.5 sacks. Texas can only dream of that type of production from their front this season. James Lynch has a Big XII-leading 8.5 sacks on the season.
LB – #38 Jordan Williams
LB – #26 Terrel Bernard
LB – #2 Blake Lynch
*** The Bears lost their best defensive player when Clay Johnston was lost for the remainder of the season during their game against Texas Tech. Bernard is the team's leading tackler by more than 20 tackles. Blake Lynch is a converted Quarterback that is an elite athlete. He has the ability to get after the passer.
CB – #13 Raleigh Texada
S – #22 JT Woods
S – #8 Henry Black
S – #3 Chris Miller
CB – #11 Jameson Houston/#1 Graylan Arnold
*** The Bears Secondary isn't the biggest, but every player back there has a track background and can run with almost anyone they face week in and week out. Arnold was a guy that Texas recruited a few years ago. He leads the Bears with 4 interceptions this season and is also an electric Punt Returner.
Special Teams …
K – #95 John Mayers
P – #97 Isaac Powers
*** Mayers is 10/13 on the season with a long of 51. Powers is solid.
Overall Thoughts …
*** Baylor has had quite the turnaround over the past few years. Matt Rhule and his coaching staff have done a terrific job. Baylor will be yet another dogfight for the Longhorns and they likely won't be favored in the ball game.
*** If Collin Johnson is available, I like the matchup of Texas' Wide Receivers against the Bears Secondary. If the referees are going to pay attention to contact while the ball is in the air, Texas has a nice advantage here, in my opinion.
*** Texas has to protect Sam Ehlinger in this ball game and they can't wait until they're behind to try to be aggressive. The fewer designed runs for Sam, the better in this ball game. If he is willing and able to use his legs once he goes through his progressions, Texas will have success moving the ball in this one.
*** I'd be lying if I said I was a big believer in Charlie Brewer. I know he's going to be fired up to try to beat Texas and will likely make some plays that he normally wouldn't be able to make due to adrenaline and want-to, but I'm just not a huge fan of the kid.
*** If you exclude the games against Abilene Christian and UTSA, Baylor is only averaging 28.7 points per game this season. I don't expect a shootout this weekend, if Texas can get a lead early, I think they would have an excellent chance of pulling this one off.
Predictions:
CJ (8-2) Baylor – 38 Texas – 28
Will (7-3) Baylor – 31 Texas – 28
Darius (6-4) Texas – 27 Baylor – 24
---
One on One's | Texas vs. Baylor
– CJ Vogel
Texas (6–4) heads to Waco this weekend to face the Baylor Bears who are coming off their first loss of the season after blowing a 28-3 lead to Oklahoma. Here are the most important match-ups to watch heading into the game.
---
One on One number one: Baylor DT James Lynch vs. Denzel Okafor
A true battle in the trenches will take place this Saturday between Baylor defensive tackle James Lynch and Texas right tackle Denzel Okafor. Lynch is one hell of an athlete, just to give an idea, in 2017 Baylor even tried him out as a punter following an injury to their starter. Lynch is listed as a defensive tackles, though lines up mostly as a 4i or even a 5 technique on most snaps. So far this season, Lynch has racked up 8.5 sacks, good enough to lead the Bears and Big 12 conference.
The inconsistencies among the Texas offensive line have been well documented so far this season. Coming off a game where Texas barely scratched the 2.0 yard per carry mark, it's imperative Texas gets the run game going for them to have any success this weekend. Denzel Okafor will be lining up opposite of Lynch and will have his hands full when it comes to keeping Lynch out of the Horns' backfield. Keep an eye on Baylor trying to bring Lynch inside via twists and stunts.
---
One on One number two: Baylor WR Tyquan Thornton vs. D'Shawn Jamison
At 17.5 yards per reception, Thornton is Baylor's big play threat. What has Texas been susceptible all season? Big plays. Specifically cornerback D'Shawn Jamison. Don't get me wrong, I'm a believer in Jamison and think he's going to be a real talented player for the Longhorns during his career. Jamison has without a doubt the best ball skills of any corner Texas has had in years, but at the same time he has had issues all season with getting beat deep. Just last week Jamison was beat deep for what would have been a touchdown had it not been for an overthrow by Brock Purdy.
With Anthony Cook out, Jalen Green will be the guy likely to shadow Denzel Mims, Baylor's top WR, leaving Jamison and Thornton to duel it out. Charlie Brewer will likely have time to throw this week as we know the Texas pass rush has yet to 'wow' anybody this year, which means coverage will have to be the key this week.
---
From last week's One on One:
Iowa State TE Charlie Kolar vs. Brandon Jones
Kolar finished with five receptions for 34 yards and a touchdown.
Kolar was the TE who caught the first touchdown pass of the game on the fake WR screen in the redzone. Jones looked to be the guy out of position.
Iowa State LB O'Rien Vance vs. Derek Kerstetter & Zach Shackelford
Vance was a menace all afternoon for the Cyclones. He finished with six tackles, the most among DL, and one TFL.
A main reason why Texas could not get anything moving on the ground, was a result of Vance being disruptive on the right side of the line.