Open Post | Weekend, November 8th – 10th
Posted on: November 8, 2019
Quick-Hitters | Cornerbacks and Collins
– Super K
***It appears Texas Football has indicated via their released depth chart that cornerback starters this week are Jamison on one side and Green or Cook on the other side.
Interestingly, however, I was told that Cook and Green have actually been taking the first team reps this week.
Perhaps this is to prepare for KSU's heavy run attack. I imagine Cook and Green hold up better against the type of offense Texas will face this weekend.
If Jamison doesn't start though, then this back and forth between him and Cook is going to continue to cause malcontent. At this point, I'm not sure there is anything that can be done about it. Just play who you feel gives Texas the best chance.
***Have tried to find out more about where things are with Alfred Collins. He and his mother aren't saying much.
When I asked if they will be at the Texas or the OU home game this weekend, both Collins and his mother said they didn't know.
When I asked Collins mother whether they have a commitment date set yet, she said, they do not have one.
We believe it's still between Texas and OU but while this should be a slam dunk for Texas, it's proving more difficult and Collins is clearly torn.
---
Quick Hitter | Follow Up On The Intrigue
– Charlie S
Yesterday, Super K posted a note on 2020 4-star Baylor CB commit, Jahdae Barron. In the note he said:
"Was exchanging texts with 2020 4-star Baylor CB commit, Jahdae Barron (Connally) and apparently he and Jason Washington had been in communication quite regularly up until fairly recently.
Barron says that contact with Washington abruptly ended around October 23rd (take note of this date because it might be important). It also sounds like Barron did reach out to Washington, himself, but didn't hear back."
He added a timeline of the events and how they related to his previous post from October 24th as he said:
"Unlike some, I've heard enough to think that this isn't a 'winning will cure all ills' situation. I believe winning will keep things from getting nasty but I think there are just some cultural issues that are going to have to be fixed with at least a coaching change or two. There are a couple position groups where things seem more problematic than others. My sense is that Herman has already made a decision to let go of one or two guys at the end of the season. Admittedly, that's me piecing together a number of bits of information, but I'm comfortable speculating based on that.
Those "bits of information" did not include this particular Barron bit of information. I just became aware of the sudden drop off in contact."
Well, I just was in touch with K who let me know that Jahdae Barron informed him that Coach Washington hit him up earlier this morning.
I thought that was pretty interesting. Good to see the lines of communication are still open as Barron could become a focus as the Longhorns look to replenish their 2020 DB class following the decommitments of Josh Eaton and Ethan Pouncey.
---
Commitment Analysis | Dajon Harrison
– D.T.
After a recent run of decommitments (Eaton, Umanmielen, Pouncey), Texas got back into the "win" category on the recruiting trail after a brief hiatus. Hutto (Hutto, TX) ATH Dajon Harrison became the 18th member of the #cloUT2020 class when he made things official publicly. Harrison is a shifty playmaker that is expected to start his career on offense for the Longhorns.
What is Texas getting in Harrison?
Ranking: Consensus 3-Star recruit
Top Offers: Arizona State, Houston, TCU, Kansas State, Iowa State, Arizona
Size: 5'11 180lbs
Projected College Position: Slot Receiver
Player Comparison: Taye Barber (TCU 2018-)
Analysis: A former TCU commit and cousin of Texas Longhorn great, Jamaal Charles, Harrison possesses terrific short-area burst and quickness. In the highlight video posted below, which shows clips from his first handful of games this season, it doesn't take long to see the skill set that he possesses and what he brings to the table for Texas. His run-after-catch ability is something that the current Texas roster lacks. He shows some surprising feel as a route runner, which is encouraging about his upside to develop into a true well-rounded pass-catcher at the next level. He is a physical player that is unselfish and doesn't mind giving effort when he doesn't have the ball in his hands. He has the ability to flip to the other side of the ball and be a legitimate option at Cornerback if Texas decides they need numbers there depending on how the rest of the class fills out. Harrison is also a weapon in the return game, another area that Texas has struggled mightily in this season.
Harrison is a local product and it's never a bad thing to show some love to the schools in your backyard. This is the type of guy that has been a thorn in the Longhorns' side over the past decade or so playing at Baylor, TCU, Texas Tech, etc. Do yourself a favor and check out the clips below.
Instant Impact Rating: 5
Highlights:
---
One-on-One's | Texas vs. Kansas State
– CJ Vogel
Texas is back on the field this weekend and will host red-hot Kansas State at DKR. Here are the most anticipated one-on-one matchups I will be keeping my eye on during the game:
One on One number one: KSU QB Skylar Thompson vs. LB Juwan Mitchell
I had this exact same one-on-one when Texas played TCU with Juwan Mitchell being the guy in charge of limiting Max Duggan through the ground. However, it didn't necessarily work out, as Duggan rushed for 72 yards and a score on 13 carries. KSU QB Skylar Thompson is a much larger threat on the ground, especially in the redzone. Over the last four games, Thompson is averaging 10.25 attempts, 60 yards per game and has found the endzone eight times on the ground in those four games.
It's been clear this season that Mitchell has been the most active and athletic linebacker the Longhorns have deployed in the middle of the field. While, Todd Orlando has been rather stubborn this season in terms of using a quarterback spy, one wasn't used vs. Jalen Hurts nor Duggan, it's more than reasonable to expect Mitchell to be the guy in charge of limiting the quarterback ground game. Kansas State does not like to throw the ball, and Thompson is not much of a threat in the air, he has eclipsed 200+ passing yards just three times, with 213 yards being his season best.
One on One number two: KSU DE Reggie Walker vs. RT Derek Kerstetter
It's been a tumultuous last couple of weeks for the right side of the Texas offensive line. After a great start to the season, nothing has been the same since Oklahoma exploited Kerstetter, Angilau and Shackleford and since then, Texas has been very susceptible to stunts and crosses as a result. With Ehlinger looking to rebound from a 4-INT game against TCU, a clean pocket will be key for the Longhorns to get back in their groove in the passing game.
Walker has been quiet statistically this season, however he is still one of the more talented players on the Kansas State defense. A member of the pre-season All Big 12 team, he recorded 12.5 tackles for loss last season and 7.0 sacks. He lines up primarily on the right side of the line with Wyatt Huber being the guy expected to line up across from Sam Cosmi. Walker has been in backfields often the past two weeks, having recorded a tackle for loss in each of the past two games. He'll be a guy that Kerstetter and Angilau will need to quiet on the right side of the line for the Longhorn offense to thrive.
---
Notebook | Dixon, Princely & Wren
– Super K
***With Texas losing two cornerbacks (Eaton and Pouncey), we've been checking to see where they may turn to replace one or both.
Obviously, Kelee Ringo is still out there but I can't say I am particularly optimistic about him.
I have heard that Texas may look at taking a longer fast athlete like Kelvontay Dixon as a cornerback. The original plan has been to take his as a WR – at least according to Dixon.
But they may instead be able to take him as an ATH and look at possibly developing him as a CB. That could be especially true now that Dajon Harrison has committed, who, by the way, I have confirmed from him and sources that he was recruited and being taken as a WR.
***When Josh Eaton originally decommitted, he was still planning on taking an official visit to Texas.
I am told that's no longer as likely. It sounds like he's eying official visits to LSU and Alabama.
***Spoke with a source earlier this week who told me that the mother of 2020 DL, Princely Umanmielen would prefer that Princely stay closer to home.
In fact, I was told that she didn't want Princely to decommit from Texas.
As I understand it, he's still going to be visiting some schools father away like Auburn and Florida and I believe his mother is leaving the choice to him. But, it does make me wonder if this thing could circle back around for Texas – especially if there are staff changes.
***Texas will host 2020 JUCO LB, Maureese Wren for the Texas Tech game.
I've been staying in touch with Wren since this summer and Texas has been in contact for a while. In fact this past summer he had said, "they want to see how I do in the season before they pull the trigger".
Wren's visit to Texas Tech will likely be an unofficial. I haven't yet checked with my sources to see how likely an offer is.
The need at linebacker is there. Although, I'm still of the mind that if they can convince Overshown to spin down and maybe move Byron Hobbs to a linebacker spot where he wouldn't be sitting behind Ossai, Texas could have one of the most athletic linebacker corps in the country.
---
KYO | Kansas State
– D.T.
Know Your Opponent: Kansas State (6-2, 3-2)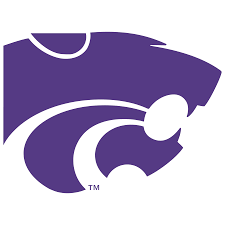 Head Coach – Chris Kleiman (1st year)
Offensive Coordinator – Courtney Messingham (1st year)
Defensive Coordinator – Scottie Hazelton (1st year)
On Offense …
Kansas State runs a system that operates most of the time from a Pro-Style set, but they will also line up in Shotgun looks while still using Pro-Style principles. Coach Kleiman employed and had much success with this at North Dakota State. The Wildcats will keep a Tight End on the field at all times.
QB – #10 Skylar Thompson*
FB/H-Back – #87 Nick Lenners
RB – #6 Jordon Brown (QUES for Texas)/#2 Harry Trotter
– Entering the game this week, #10 Skylar Thompson ranks last among Big XII Quarterbacks in both passing yardage per game (167 yds) and passer efficiency (135.8). In comparison, Texas QB Sam Ehlinger ranks 3rd and 5th in the same categories. Thompson also has the ability to use his legs, he rushed for 127 yards against Kansas last week, which is something that Texas needs to be extremely concerned about.
– Kansas State will be without their top back and leading rusher, James Gilbert. #6 Jordon Brown is questionable for the game against Texas after getting banged up against Kansas. Third-string RB #2 Harry Trotter rushed for 92 yards on 20 carries last week against the Jayhawks.
WR – #83 Dalton Schoen*/#4 Malik Knowles
WR – #21 Wykeen Gill/#23 Joshua Youngblood
WR – #13 Chabastin Taylor
TE – #89 Blaise Gammon/#85 Logan Long
– #83 Schoen is Skylar Thompson's #1 target. He's got decent size, decent speed, and simply knows how to get open. He's not nearly as dynamic as a few of the #1 WRs that Texas' Secondary has faced this season.
– The Tight Ends are on the field a ton, and they do a nice job in the run game. They will also throw these guys the ball off of play-action to convert medium distances.
LT – #74 Scott Frantz
LG – #72 Evan Curl
C – #79 Adam Holtorf
RG – #62 Tyler Mitchell
RT – #77 Nick Kaltmayer
– Kansas State has shown some very creative schemes with their running game this season. Their Left Guard, #72 Evan Curl is particularly impressive to me. The Wildcats will have each of their lineman pull at some point during the game. They truly do an outstanding job with some of their concepts.
On Defense …
Kansas State employs a base 4-2-5 look.
DE – #56 Wyatt Hubert*
DT – #99 Trey Dishon
DT – #91 Jordan Mittie
DE – #51 Reggie Walker
*** The Wildcats have a veteran defensive front that is headlined by #56 Hubert, who has 4 sacks and 6.5 TFL entering the game this weekend. The Longhorns Offensive Line will be tested on Saturday against a very solid K-State front.
LB – #5 Da'Quan Patton
LB – #3 Elijah Sullivan
– #5 Patton and #3 Sullivan are two slightly undersized, but very quick and athletic Linebackers. Both guys run exceptionally well to the ball in pursuit and both are capable of dropping into coverage and holding their own.
CB – #21 Darreyl Patterson
FS – #20 Denzel Goolsby*
SS – #4 Wayne Jones
CB – #15 Walter Neil Jr.
NB – #31 Jahron McPherson/ #6 Johnathan Durham
– Kansas State will be without their top Defensive Back, Cornerback AJ Parker. The Longhorns have to take advantage of his replacement, #21 Darreyl Patterson, who is listed at 5'10, 174lbs.
– #20 Denzel Goolsby is the team's leading tackler and will be the veteran presence in the Secondary. Texas has an opportunity on Saturday to have success against Kansas State through the air.
Special Teams …
K – #10 Blake Lynch
P – #21 Devin Anctil
*** K-State has an advantage here, especially with Texas losing Punter Ryan Bucejvski for the season. The Wildcats are very solid in the kicking department. #10 Blake Lynch is 10-11 on the season (24-27 in his career), with his lone miss coming on a 38-yarder. Lynch has not attempted a kick over 50 yards this season. #21 Devin Anctil is one of the better punters in the conference.
Overall Thoughts …
*** Kansas State's defense ranks 1st in the Big XII in opponent third-down conversion percentage (24%). That means that if Texas continues their habits of putting themselves in third-and-long situations, the Longhorns will likely find themselves in a ton of trouble on Saturday.
*** Kansas State is missing a few key guys for this game. They will be without their top back as well as their top cover guy. Texas doesn't really have the injury card to play as an excuse for not performing if they don't come out on the winning end of this one.
*** Kansas State scored on eight (8) straight possessions against Oklahoma and completely controlled the game against the Kansas Jayhawks. If Texas fails to stay ahead of the chains, Kansas State will dominate the Time of Possession and shorten the game in a major way. I don't have a great feeling about this contest.
Prediction:
CJ (7-1) Texas – 33 Kansas State – 31
Will (7-1) Kansas State – 34 Texas – 24
Darius (6-2) Kansas State – 34 Texas – 31