Open Post | Weekend, September 11th – 13th
Posted on: September 11, 2020
Depth Chart Notes | Sourced
– Super K
A few things I wanted to note on the latest depth chart…
***Anwar is right to take note of the fact that Black is ahead of Eagles on the depth chart. I can't say why that is but I can tell you that based on folks I've spoken with, Eagles is the better player and it's not really close.
***On the matter of wide receivers, I'm told there is going to be a heavy rotation, anyway. So I don't imagine the depth chart is particularly important.
***Marcus Washington isn't on the depth chart due to an injury that I previously mentioned. I was under the impression he would return to practice at the end of last week. A source I spoke to indicated that he may play this weekend. I can recheck this week.
***Also, Isaiah Hookfin is missing from the depth chart. As you already know he suffered a shoulder injury. One source I spoke to said he should be back for the Texas Tech game.
***In general, there is a lot of strength to this team but OL is not one of them. Unlike the DL, I'm going to need to see that unit before I buy it.
***On the interior of the DL, I think you will see rotations where Coburn and Sweat are out there together. They've been doing that in practice. That's nearly 700 lbs of interior beef.
***Also, at cornerback while Jamison and Thompson may start, your third cornerback on either side will be Jalen Green. He will be the first off the bench and will certainly rotate in regardless.
***You'll see Watson as well but the rotation will be Green in as first corner on either side.
---
Update | 2021 OL Jacoby Jackson Note
– CJ Vogel
2021 Mansfield Summit OL Jacoby Jackson recently de-committed from TCU and has re-opened his recruitment. As expected, Texas OL coach Herb Hand threw his hat in the ring.
Texas offered on Monday, September 7.
Jackson tells me his interest in Texas is "very high" and things are "great" so far with Coach Hand and the Texas staff.
The composite three-star prospect has been down to Austin a few times in the past, saying Texas has a "very nice campus and I love Austin. I always have fun when I'm down there."
Right now the biggest competitors for Jackson's recruitment Texas Tech, Baylor, Oklahoma State and SMU. Baylor is currently the crystal ball leader though Texas has certainly peaked his interest over the last couple of days.
"(Texas) is heading towards the top of the list, so I'm definitely considering them hard," Jackson said.
Jackson said there are a number of factors that will play into where he ends up in college, none more important than education, a family feel and development.
"A place where I can get a good education. A place where it's a big time family environment. A place where they can help develop my skills because I dream of playing in the NFL."
This will be a recruitment to keep an eye on moving forward, especially considering how the OL group has turned out so far this cycle.
---
Know Your Opponent | UTEP
– D.T.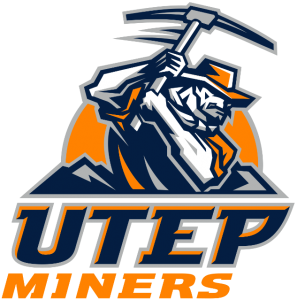 Head Coach – Dana Dimel (8th season at UTEP)
Offensive Coordinator – Mike Canales (2nd season)
Defensive Coordinator – Mike Cox (2nd season)
UTEP has a staff that hasn't spent a ton of time together. While their Head Coach is in his 8th year on campus, his Coordinators are entering year two after the Miners went 1-11 in their debuts last season.
On Offense …
The Offensive Coordinator, Mike Canales, was actually my OC during my time at North Texas. The Miners will spend the majority of their time in 11-Personnel (3 WRs, 1 TE/HB). I have a hard time seeing them being able to consistently move the football on Saturday.
QB – #12 Gavin Hardison
RB – #33 Deion Hankins or #2 Quardraiz Wadley
– Hardison is a first-year starter. The word is that he has a big arm, but I'd be lying if I said I saw much that I was impressed with from him last week. He can move around and get out of trouble, but I think he may go through some growing pains on Saturday if the Longhorns are able to get pressure.
– Wadley missed all of last season with a toe injury and UTEP staff and fans are excited about him. Hankins, a redshirt freshman, ran for 113 yards and 2 touchdowns against SFA.
WR – #17 Justin Garrett
WR – #26 Walter Dawn Jr.
WR – #6 Jacob Cowing*
TE – #45 Trent Thompson or #35 Forest McKee
– Dawn is the jitterbug slot guy, while Garrett is a nice-sized target at X. I'd call Cowing their best Receiver just going off of the eyeball test last week.
LT – #68 Zuri Henry
LG – #73 Bobby DeHaro
C – #75 Andrew Meyer
RG – #79 Elijah Klein
RT – #63 Jeremiah Byers
***Although their OL Coach is a good one, this is a group that the Texas Defensive Line should be able to put together some teaching tape against. They consistently struggled to work to the next level against UTEP, which means that guys like DeMarvion Overshown and Juwan Mitchell should get their fair share of tackles.
On Defense …
UTEP lines up in multiple fronts, but spent the majority of their time in Nickel against SFA. They'll go to a 3-Down, 6-Defensive Back look in the RedZone.
DE – # Praise Amaewhule 23
DT – #54 Keenan Stewart
DT – #7 Kelton Moss
DE – #97 Josh Ortega
– #7 Moss and #54 Stewart are brand-new interior guys by way of the Junior College route. They combine for about 640lbs in the middle of the Miner D and both have a nice little initial burst. I have questions about their ability to anchor, despite the weight.
– #23 Amaewhule is the best pass rusher on the team. I imagine Christian Jones will see his fair share of him on obvious passing downs this weekend.
MIKE – #47 Stephen Forester
ROVER – #9 Jayson VanHook
WILL – #10 Tyrice Knight
*** #10 Knight is said to be the fastest player on the team with timed 4.3 speed. He comes off of the field when UTEP wants to add another Defensive Back, though. I thought that the LBs were solid.
CB – #22 Josh Caldwell
S – #21 Justin Prince
S – #28 Broderick Harrell
Nickel – #5 Dy'Vonne Inyang
CB – #29 Duron Lowe
*** I'm comfortable saying that Caldwell is the best Cornerback on the team. Lowe is an explosive kickoff returner, but this is his first year as a starter defensively. Inyang is also a first-year starter at the Nickel. I have questions about both in coverage.
*** At Safety, Prince was off to a hot start last season as a redshirt sophomore, before breaking his foot in the fourth game of the season and missing the remainder of last season. Harrell is a first-year starter after missing all of 2019 with an ankle injury.
Special Teams …
K – #40 Gavin Baechle
P – #13 Josh Sloan
Overall Thoughts …
*** Let's be real here. The Miners had to rally and score 21 unanswered points in order to earn a victory over FCS opponent Stephen F. Austin in their home opener last weekend.
*** The Miners don't have a single player on their roster that could start for Texas, in my humble opinion. The Longhorns may start off slow and some rust should be expected, especially with UTEP already having a contest under their belt, but make no mistake about it: Texas should be very close to covering the spread here (-42).
Predictions:
CJ (0-0) Texas 55 – UTEP 10
Will (0-0) Texas 69 – UTEP 10
Darius (0-0) Texas 52 – UTEP 13
---
Jake Smith's Status For UTEP Game In Doubt
– CJ Vogel
According to our sources, sophomore wide receiver Jake Smith may be sidelined for the season opener this Saturday against UTEP with a hamstring injury.
Smith could become the third Longhorn wide receiver to be out for the opener, joining freshmen Troy Omeire, who is recovering from a partially torn ACL, and Dajon Harrison who opted out of the season due to Covid concerns.
While the news is less than ideal to hear just days before kickoff, we speculate that if the Longhorns opened up against a more talented opponent, Smith might have suited up and attempted to play. So take the approach to the hamstring as precautionary at worst. Again, the the speculation about him playing against a legit opponent is just conjecture.
For the time being, we believe Smith to be back in the lineup for the conference opener against Texas Tech on Sept. 26.
---
One on One's | Texas vs. UTEP
– CJ Vogel
We are back with the weekly One-on-One segment highlighting two (or three depending on the week) of the biggest head to head matchups in the ensuing game this week. Texas will be hosting UTEP (1–0) for the season opener.
UTEP is coming off of a 24–14 victory over SFA in their week one matchup last Saturday, so there is some film on the table for Texas to study ahead of time.
---
One on One number one: UTEP WR Jacob Cowing vs. Joshua Thompson/D'Shawn Jamison
You may be thinking the Miners, who are coming off of a 1–11 season, will not be much of a threat through the air, especially against the loaded Texas secondary. And you are probably right. UTEP averaged just 191.0 passing yards per game last season and in their opener vs. SFA, they totaled just 212 yards. But if there was one man to be weary of for the Longhorn secondary, it is So. WR Jacob Cowing. The sophomore led UTEP in receiving, touchdowns and yards per reception as a true freshman.
Cowing hauled in more than half of UTEP's yards through the air for the entire game (116/212) and 41% of the volume share with seven of UTEP's 17 receptions on the day. Cowing was targeted 12 times on the afternoon as well, creating a clear distance between him and the Miners' No. 2 option. Cowing also totaled three receptions over 20 yards, with his longest going for 30. In the much anticipated return to the lineup for Josh Thompson, Cowing will provide a much needed test. Will the numbers or targets be duplicated against Texas? I doubt it. But there's no doubt that UTEP will attempt to get the ball to Cowing whenever needed. Saturday's matchup will provide a good look at how healthy Thompson is and what Texas fans can expect from him moving forward.
If and when D'Shawn Jamison is lined up opposite of Cowing, take a peak at how Jamison handles guarding an opposing team's number one receiver. Again, it is UTEP and the talent difference will be clear, but for Jamison who is expected to take a big step up this season, it's a necessary practice to get used at game speed.
One on One number two: UTEP DE Praise Amaewhule vs. Sam Cosmi
Sophomore defensive end Praise Umaewhule is UTEP's best pass rusher by a clear margin. As a freshman, he led the team with 5.5 tackles for loss and 3.0 sacks, nothing that will jump off the page, but a significant statement by a freshman at the time. Against SFA, Umaewhule recorded two QB hurries, though he did not record a tackle in the contest.
Of course, Texas fans are familiar with the hype surrounding Sam Cosmi and what could be the Longhorns first OL taken in the 1st round of the NFL Draft since Leonard Davis in 2001. While Amaewhule will be the smallest, by stature, defensive end Cosmi will face this year, he will be featured in a majority of the Miners' blitz packages with the expectation to get penetration into the backfield. Cosmi and the left side of the line should not be struggling to contain Amaewhule, but then again, no one position on this Texas team should see signifcant pushback by UTEP at all Saturday. So in the purpose of the one-on-one's, Amaewhule gets the nod for being the most talented player on the UTEP defense.
UTEP head coach Dana Dimel had this to say about Amaewhule:

"Praise Amaewhule is the guy I'm super excited about on our defensive line. He's up to 245-pounds. I think he runs extremely hard for his size. He started as a redshirt freshman and did a great job last year for us. He's the bell cow of the defensive line. I think he can be an all-conference player for us.
---
Covid Testing Results
– Super K
As you likely know by now, schools will be testing players three times per week including on Wednesday and Friday.
On the OU side, they had multiple positive tests this week which also triggered multiple contact tracing quarantines. Contact tracing quarantine is currently 14 days and is one of the biggest reasons some teams are losing players.
You can have three players that test positive but end up with over double that out because of contact tracing quarantine.
That's exactly what has happened to OU.
I checked with a source on the Texas side and was told they had no positive tests come back yesterday. They will test again on Friday but so far so good.
Texas did have quite a few positives early. Obviously don't want people to get it but if you have to get it, getting it early was better. I believe Texas' entire starting secondary had previously tested positive. That eliminates a lot of people from being hit with a contact tracing quarantine. Compare that to OU where they've had zero starters in their secondary test positive but already have players now being forced to sit due to the contact tracing quarantine.