Open Post | Weekend, February 12th – 14th
Posted on: February 12, 2021
CJ Williams | In-Person | Quick-Hitters
– Super K
This past weekend, I stopped by to see Texas 2022 wide receiver target, CJ Williams (Mater Dei).
A few quick notes…
***Impressive young man. Extremely thoughtful, hard working and mature. Hard to see him not being successful at the next level. You get that kind of athleticism and add that work ethic and you have a formula for success.
***CJ is looking for a strong football program and a strong academic program. He has a number of schools recruiting him and hasn't technically narrowed things down but just given what he's looking for I feel like the profile he's looking for is in schools like Texas, Notre Dame, Ohio State, Northwestern and USC. All five of which are recruiting him.
***Sark's ties out on the west coast, again, add to player's trust in him. Sometimes guys outside of Texas feel like there may be some Texas bias once they arrive on campus. But CJ said he feels like Sark will have their best interest in mind.
***He's hoping to take some visits in the fall. He already has plans to visit Ohio State and Notre Dame in April (assuming they open things up).
***Says Texas is a high priority visit. So, if things open up, that's a visit you could see happen this spring.
---
Maalik Murphy & CJ Williams | Update
– Super K
***Earlier this week Horns247 reported definitively that Maalik Murphy is set to visit Austin next week. This past Monday in my Maalik Murphy write up, I noted this possibility, saying (here):
I am told there is a chance he will be out in Texas at some point this month. So we will be following that.
***Basically, this past weekend, while I was out there, some folks around Maalik said he would be coming out for a visit but Maalik did not confirm it, himself.
***The folks around him are still confirming that he will be in Austin next week but I'm still waiting for confirmation from Maalik or his father.
***Also, I did check with the father of CJ Williams to see if they might be coming out this month. He said "not on this trip but we 100% want to get to Austin".
***If Sark can reel Maalik in to go along with Blue, I think they can get this recruiting class rolling.
***I'll pull my full notes from my conversation with Maalik, shortly.
---
A 5-Star who Wants to Play With a 5-Star
– Super K
I'll have a full write up on 2022 5-star WR, Kevin Lamar Coleman (St. Louis, MO) but wanted to pass along a quick note from a conversation I recently had with him.
Kevin listed three of four quarterbacks that he wants to play with at the next level and among them was Maalik Murphy.
He said if Maalik goes to Texas then he'd like to play with him there.
---
Quick Update | Texas Making a Move | Bryce Anderson
– Charlie S
Spoke to Super K while he was on the road and I wanted to pass along a little note.
As you can see, he was out to see 2022 DB Bryce Anderson…
As K said earlier in the week, the 'Who's Who' of college football (Bama, LSU, Aggie, Ohio State etc.) is recruiting Anderson.
K will have more on this, but he seems to feel really good about Texas' chances.
Most of the talk has been about Texas A&M and LSU in regards to Bryce. While they are certainly contenders, Texas is in much better position than most believe.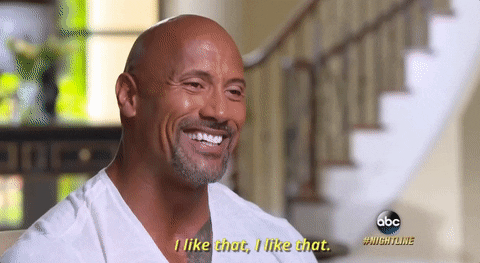 If you would like to read Super K's full update and his 'Insider: My Take' on Anderson, please check the TFB Texas Donor Board.
---
Quick-Hitter | Texas Catches Attention of Another Cali Prospect
– Super K
Last night, Texas offer 2022 4-star LB, Niuafe Tuihalamaka (Mission Hills, CA).
Niuafe was actually at the Premium 7v7 event that I attended this past weekend in California. He tells me that whenever he is able to, "I'll be there (in Austin for a visit) ASAP".
I'm told one of the first things Sark after he was settled was get on the phone with the shot callers around the country and certainly in California. He knows that it's the coaches and the other folks around this players that can give him insight into their ability and help Texas get kids on campus. It also helps create a buzz. Again, so glad to finally see the Strong/Herman low offer strategy finally buried!
But to hear a California linebacker immediately say he wants to visit Texas as soon as possible is so different than what we'd been hearing, previously.