Open Post | Tuesday, March 23rd
Posted on: March 23, 2021
Thirsty Thursday (On Friday) | Spring Ball 2021 Preview & '22 Dreamin
– D.T.
Spring Ball Starts Today!
The Steve Sarkisian era at Texas is set to begin on Monday, March 22, when the 2021 version of the Texas Longhorns (minus a few of their incoming Freshman class) take the field to begin Spring Practices.
In this section of today's column, we'll take a look at every position group heading into practices and what we will be looking out for/hoping to hear about.
Quarterback
Room:
Redshirt Sophomore Casey Thompson
Freshman Hudson Card
True Freshman Charles Wright
True Freshman Cole Lourd
Thoughts: I went back and watched the Alamo Bowl again against Colorado before writing this. I think Casey Thompson made some throws that we haven't seen from behind center in over a decade. Not on social media on a practice field with no one around, but with live bullets flying. He sparked an energy into the entire team that was obvious on the sidelines, on the field, and in the stands. Folks were awe-struck.
Hudson Card is seemingly the apple of the eye of Texas fans and has plenty of fans within the building of the football offices as well. He's going to receive every opportunity to beat out Thompson in what may be the most important Quarterback battle to take place on the 40 Acres since 2006 when Colt McCoy beat out Jevan Snead. Charles Wright and Cole Lourd should provide depth and shouldn't see the field next season.
Running Back
Room:
Freshman Bijan Robinson
Sophomore Roschon Johnson
Senior Daniel Young
True Freshman Jonathon Brooks
Super Senior Gabe Watson
Thoughts: Bijan Robinson shouldn't be touched this spring. Matter of fact, no one should come within 3 yards of Robinson at any point during practice this spring. Fall camp we can start to ramp him up a bit.
Roschon Johnson is a quality #2 option that can be trusted at all times to carry out his assignment. The issue with Johnson is that he doesn't bring much in the way of explosiveness. There is a small window available for someone like Jonathon Brooks or Daniel Young to steal some carries away from Johnson if someone goes down. This room isn't as deep as they would like.
Wide Receiver
Room:
Redshirt Sophomore OWR Joshua Moore
Sophomore IWR Jake Smith
Redshirt IWR Freshman Jordan Whittington
Freshman OWR Troy Omeire
Redshirt Sophomore OWR Al'Vonte Woodard
Sophomore OWR Marcus Washington
Super Senior OWR Brenden Schooler
Redshirt Freshman OWR Kennedy Lewis
Freshman OWR KelVontay Dixon
Sophomore IWR Kai Money
Freshman IWR Dajon Harrison
True Freshman IWR Jaden Alexis
True Freshman IWR Keithron Lee
True Freshman OWR Casey Cain
Thoughts: There's plenty of depth here, perhaps too much. Despite the big numbers, Texas is going to be in the market for an alpha dog to emerge for the second straight season. This is a spot that I expect to see a solid amount of attrition from following spring ball. Something has to give, especially with Texas seemingly in such a good spot to bring in more quality WRs next season.
Tight End
Room:
Sophomore Jared Wiley
Super Senior Cade Brewer
Sophomore Malcolm Epps
Redshirt Freshman Brayden Liebrock
True Freshman Ja'Tavion Sanders
True Freshman Juan Davis
True Freshman Gunnar Helm
Thoughts: The Tight End room at Texas is deep and talented. Similar to the Wide Receiver position, I just don't see how all of these guys can be happy with their situation following spring ball and don't possibly seek other opportunities.
Ja'Tavion Sanders is the wild card here. I could see him having an Arik Gilbert type of impact as a True Freshman at the TE position.
Offensive Line
Room:
Super Senior OL Derek Kerstetter
Super Senior OL Denzel Okafor
Sophomore G Junior Angilau
Redshirt Sophomore OT Christian Jones
Freshman OT Andrej Karic
Freshman C Jake Majors
Redshirt Freshman G Tyler Johnson
Redshirt Sophomore C Rhafiti Ghirmai
Super Senior G Tope Imade
Redshirt Freshman OT Tyler Hookfin
Freshman G Logan Parr
Freshman OT Jaylen Garth
True Freshman G Hayden Conner
True Freshman OT Max Merril
Thoughts: The final three weeks of the season did a tremendous amount of positive as far as the outlook of the future of the Texas Offensive Line to finish 2020. Suddenly, with the return of Derek Kerstetter and Denzel Okafor, Texas appears to have a legitimate 7 guys up front returning next season with starting experience and it is an excellent mix of youth and veterans. I'm extremely interested to see who emerges as the best five in the eyes of new Offensive Line Coach Kyle Flood.
Is Andrej Karic the starting Left Tackle? Does Derek Kerstetter kick back inside to Guard? Where does Tyler Johnson factor into the equation? So many good problems to have for Texas.
Defensive Line
Room:
Sophomore DT Keondre Coburn
Freshman DE/DT Alfred Collins
Sophomore DT T'Vondre Sweat
Sophomore DE Moro Ojomo
Freshman DT Sawyer Goram-Welch
Super Senior EDGE Ray Thornton
Super Senior DE Jacoby Jones
Freshman DE/DT Vernon Broughton
Junior EDGE Ovie Oghoufo
Sophomore EDGE Jett Bush
Redshirt Freshman DE Myron Warren
Freshman EDGE Prince Dorbah
True Freshman EDGE Ja'Tavion Sanders
True Freshman DT/DE Byron Murphy
True Freshman DE Jordon Thomas
True Freshman EDGE Barryn Sorrell
True Freshman DE David Abiara
Thoughts: The size and talent upfront is really, really impressive for the Longhorns. Texas should be stout against the run with guys like Coburn, Collins, and Sweat up front. The major question is going to be who emerges as the true pass rush threats that are able to create pressure from the EDGE (X-Backer) and DE (JACK) spots. If Texas can't get to the Quarterback without having to blitz, it is going to limit the overall ceiling of the Defense for next season. The good news is the Longhorns were proactive in the transfer portal and there is no shortage of options. Someone just has to step up.
Linebacker
Room:
Junior DeMarvion Overshown
Junior Juwan Mitchell
Redshirt Freshman David Gbenda
Redshirt Freshman Marcus Tillman
Freshman Jaylan Ford
Freshman Jaden Hullaby
Sophomore Luke Brockermeyer
True Freshman Morice Blackwell
True Freshman Terrence Cooks II
True Freshman Derrick Harris Jr.
Thoughts: With Demarvion Overshown out for Spring Practices due to shoulder surgery, the window is open for quality depth to be created in his absence. Marcus Tillman possibly stands to benefit the most from Overshowns's absence after missing pretty much all of last season.
I'm interested to hear about the progress of guys like Jaylan Ford and David Gbenda. Texas will need more numbers at the position in the future.
Defensive Back
Room:
Redshirt Junior CB Josh Thompson
Junior CB D'Shawn Jamison
Senior CB Darion Dunn
Sophomore NB Chris Adimora
Junior NB Anthony Cook
Freshman CB Jahdae Barron
Freshman CB Kitan Crawford
Redshirt Freshman CB Marques Caldwell
True Freshman CB Ishmael Ibraheem
True Freshman CB Jamier Johnson
Junior S B.J. Foster
Freshman S Jerrin Thompson
Junior S Montrell Estell
Sophomore S Tyler Owens
True Freshman S JD Coffey
Thoughts: I'm of the belief that the addition of Darion Dunn pretty much ran Jalen Green off. I'm extremely excited to see the McNeese State transfer in action and hear about how quickly he is transitioning. D'Shawn Jamison and Josh Thompson are pretty solid.
Texas will have to figure out what to do with misfit toys like Chris Adimora, Tyler Owens, and Anthony Cook.
The Safety position is a huge question mark heading into next season, maybe more so than any other position on the team.
******************************************
The 2022 Dream
With 2022 prospects taking to social media to announce visit plans that they have set up for the month of June, I think it's safe to say that many are expecting things to open up this summer. Kids are clearly being told to expect this if coaches are confident enough to begin locking in dates two and a half months out.
If this does indeed come to fruition, expecting to see the recruiting world reach a frenzy unlike which we have ever after essentially a full year of Official Visits being shut down. Things are about to get grimy and I think that every major program will likely suffer at least two decommitments from players that currently have their names as commitments in both the 2022 and 2023 classes as guys begin to take visits to places that they've never seen before.
With all of that being said, information has been bountiful in the recruiting world over the past few weeks and I felt like it would be a lot of fun to go ahead and call my shot on what the Texas 2022 commitment list could look like in December of 2021 according to where I believe things currently stand or could lead.
Texas has 25 scholarships to give out and I'm expecting them to take a full class. I'm also reserving myself the right to predict that a new name will surface in some spots, because they always do.
Feel free to bash my predictions and give your own below.
Quarterback
Who will sign: (1). Maalik Murphy (Gardena, CA)
Grade: (B+). This grade can go higher if Murphy ends up being the magnet that attracts 5-Star to borderline 5-Star out-of-state talent to Austin. Standing alone, Murphy is a big-time get from the state of California on perception alone. He represents one of the highest upsides at the position in the entire class and should have plenty of time to develop in the Quarterback Room before being pressed into action in Austin.
Running Back
Who will sign: (2). Jaydon Blue (Houston, TX), TreVonte' Citizen (Lake Charles, LA)
Grade: (A). This would be a home-run of a 1-2 punch and it's not out of the realm of possibility at all. K's update from last week has me believing that if there were to be a year that Texas were to pull it off, I feel like this is the one. LSU has fewer scholarships to work with this cycle.
If they miss on Citizen, there are no shortage of early options that really like Texas, such as Jamarion Miller (Tyler, TX), Tavorus Jones (El Paso, Texas), and Zach Evans (Rockwall, TX).
Wide Receiver
Who will sign: (4). OWR Armani Winfield (Lewisville, TX), OWR/IWR CJ Williams (Santa Ana, CA), IWR Brenen Thompson (Spearman, TX), TBD
Grade: (A+). In this scenario, it doesn't matter who our mystery man is. Winfield, Williams, and Thompson would be as strong as any incoming trio in the country. The crazy part is that it isn't out of the realm of possibility at all.
Tight End
Who will sign: (1) Arlis Boardingham (Lake Balboa, CA)
Grade: (B+). Texas seems intent on taking a Tight End in this class despite not appearing to have a real need on paper at the position. Call it a hunch, because not many are talking about him right now, but if Boardingham gets out to Austin for a visit at some point this summer I like the Longhorns' chances.
Offensive Line
Who will sign: (5). G/T Devon Campbell (Arlington, TX), T Kelvin Banks (Houston, TX), C/G Connor Robertson (Austin, TX), TBD, TBD
Grade: (A). The three names you see listed above are three guys that I feel like Texas is in a great spot for right now. I'm expecting all three to be a part of the class and those guys alone are worthy of celebrating. However, Texas needs to take a full class this cycle and while a wide net has been cast, I still expect other names to surface later as real targets. We'll see how serious a few of the out-of-state guys are about getting to campus real soon.
Defensive Line
Who will sign: (4. Two EDGE/DE types and two Interior DL types). EDGE/DE Jaden Scarlett (Flower Mound, TX), EDGE/DE Zac Swanson (Phoenix, AZ), DT TBD, DT TBD
Grade: (INC.) Texas isn't hurting for Interior DL talent currently, but it's safe to assume that a few of those names won't be on the Texas roster two years from now. I expect the Longhorns take at least two of these types. Scarlett was a recent offer and I've heard good things pertaining to Texas' chances there if they decide to push for a commitment. Swanson has Texas is his Final 4 without having ever set foot on campus. Arizona prospects tend to really like Austin when they visit. I'd put my money on the Longhorns if he visits. It's been reported a few times now that we at TFB don't believe that anyone necessarily leads for Kristopher Ross (Houston, TX) and I've told you all for a good while now that Omari Abor (Duncanville, TX) is an extreme longshot.
Along the interior, Jaray Bledsoe (Bremond, TX) is a prime target but it's too early with him. A&M and Oklahoma are going to bite, scratch, and kick there. There are a ton of out-of-state offers out. Of that grouping, I think that Shone Washington (New Orleans, LA) is worth monitoring. He really impressed at the UA camp. There will be other names that surface, but Bledsoe is the prize here in my mind.
Linebacker
Who will sign: (3) Trevell Johnson (Arlington, TX), TBD, TBD.
Grade: (INC.) I know, I know. I can't put a grade though until I can get a clearer picture for who the true targets are. At this stage, we know that Pilot Point standout Ish Harris is a priority. We also know that Texas is likely trailing A&M and possibly even Oklahoma right now for his services.
Of the other guys with offers (Harold Perkins, Junior Tuihalamaka, Justin Medlock, and Kip Lewis), I don't think that we can call the Longhorns the leader for any at this time. Teneha LB Jeremy Patton has been in contact with Coach Choate and Coach K and already holds offers from TCU, Baylor, and Oklahoma. Texas will probably add their name to that mix soon.
Texas is going to take a full house here because more bodies are needed at the position for Coach K's scheme. There are going to be new names that surface here, in my opinion.
Defensive Back
Who will sign: (5) CB Jaylon Guilbeau (Port Arthur, TX), CB Denver Harris (Houston, TX), S B.J. Allen (Aledo, TX), NB/S Bryce Anderson (Beaumont, TX), TBD
Grade: (A). Guilbeau and Allen are already in the boat and I expect them both to stick. As TFB has been reporting for nearly two months now, Texas is sitting pretty for Bryce Anderson. Denver Harris is the one I'm least confident about of the group but Texas was at or near the top of his list dating back to when Tom Herman was in charge. I don't think it's much of a stretch to envision him joining the class next fall after he's had his fun.
This would be a grand-slam of a class on paper and it could be even better and push to 5 guys if the right guy (such as Jacoby Matthews) wants to join.
---
Trending | 2022 DL Kris Ross
– Charlie S
Super K is on the road, but he just wanted to get a quick note out to you guys to let you know that sources indicate 2022 DL Kris Ross is trending to Texas right now.
At the time I posted this, there were only four days left till his scheduled announcement…today is the day he announces.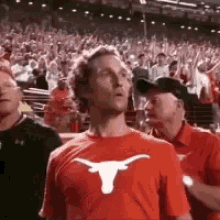 ---
Monday Morning | Recruiting Updates | Brooks, Ross & Mathews
– Super K
***To follow up on on my Kris Ross trending Texas post from last Friday, I wanted to make an additional note.
I got word on Ross from a source close to Ross. But I took the Chris McClellan (2022 DL out of Owasso, OK) as corroborating evidence that the Sooners didn't feel good about where they stand with Ross.
After seeing McClellan over the weekend, I'm not sure that's the case. Darius and CJ had mentioned he was the best looking DL at the UA camp. I had to see him in person myself. He's bigger than Ross and every bit as athletic. So, that offer appears to not be connected to Ross.
But I did check with a source on the OU side and the sense over there is indeed that Ross is trending Texas.
So, we got to the same place but for a different reason.
***As I've previously noted, 5-star DB Jacoby Mathews is very high on Texas and my latest conversation with him prompted me to put Texas in a position tied at 1st with LSU and Florida.
Mathews tells me he will most definitely take an OV to Texas in June. But, he has not scheduled it just yet.
***Also, spoke with someone close to 2022 DB Terrance Brooks (John Paul II). If Brooks isn't the best DB in the state, he's certainly one of them.
Source seems to believe that while things are still moving around, Texas and OU are likely fighting one another somewhere near the top. Notre Dame, Bama, TCU and others are still very much in the mix and visits will obviously have an impact.
Terrance tells me he is going to be taking official visits in the summer.